An 8-Storey Ultra Luxurious Residence is Coming to Forest Hill at Bathurst and Eglinton
Project Summary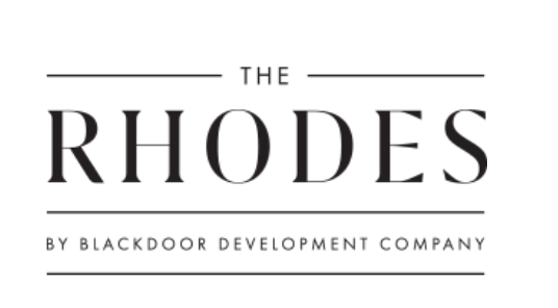 Project Name: The Rhodes Residences
Location: 2010 Bathurst Street, Toronto
Developer:  Blackdoor Development Company
Architect: RAW Design Architects
Interior Designer: Ali Budd Interiors
Status: Pre-construction
No. of buildings: 1
Storeys: 8
Building Type: Condominium
Total no. of units: 25
Unit Mix: 2 Live/Work Suites, 1-B, 1B+D, 2B+D, 3B+D
Suite Size: 895 Sq. Ft – 2915 Sq. Ft.
VIP Launch Date: February 2020
Estimated Occupancy Date: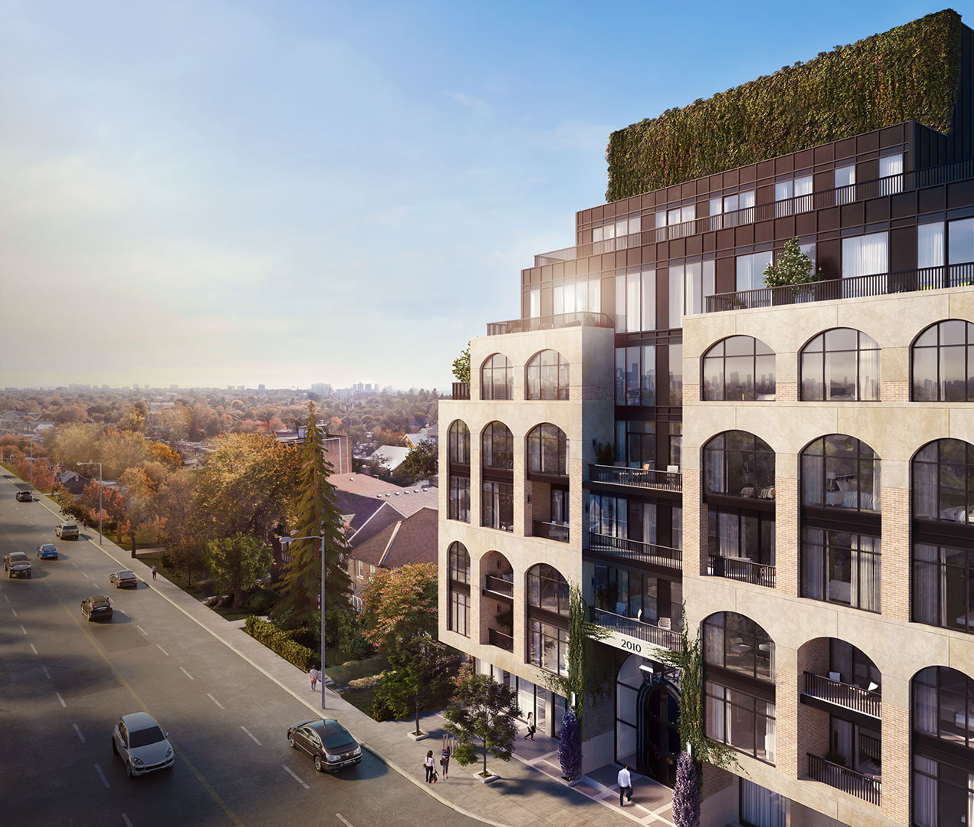 Make way for one of Toronto's most luxurious condominiums ever – The Rhodes Residences by Blackdoor Development Company. The Rhodes Residences is proposed between Toronto's most desirable neighbourhoods to live in; Forest Hill and Cedarvale at 2010 Bathurst Street. This eight-storey building will house an exclusive set of 25 suites, including two live/work suites, and a range of one-bedroom suite to three-bedroom-plus-den suites. Suites range from 895 Sq. Ft to 2,915 Sq. Ft in size and are beautifully designed by Ali Budd Interiors. The striking luxurious exterior is attributed to masterminds RAW Design Architects.
DEVELOPER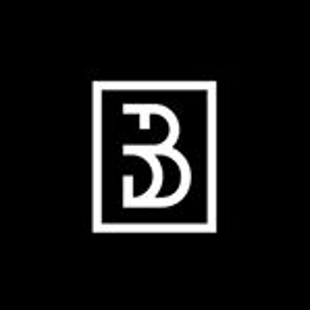 Blackdoor Development Company is a Toronto-based real estate development company that has at the core of its philosophy a dedication to quality excellence. Blackdoor Development Company does its research before setting down roots in a new neighbourhood – carefully curated homes that appeal to homebuyers looking for luxury, fine details, and modern designs.
ARCHITECT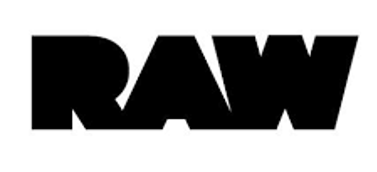 RAW Design Architects is a renowned Toronto-based architectural firm that comprises of a team of talented, professional individuals who work around the clock in designing Toronto's finest buildings. RAW's talents are recognized with a long list of awards, including being cited as the 2009 Ontario Best Association of Architects: Best Emerging Practice.
AMENITIES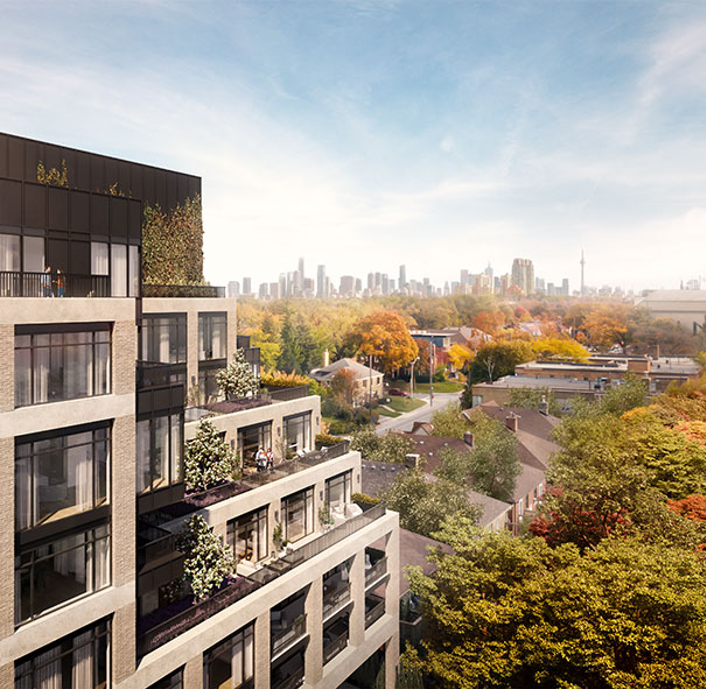 The Rhodes Residences offers suites that are distinctive in design and feature innovative layouts, high ceilings, expansive private terraces and balconies, and direct elevator-to-suite access. Suites are expected to be elegant in design with Ali Budd Interiors spearheading the interior design.
Although The Rhodes Residences only offers 25 suites within an eight-storey building, suite sizes are expansive and offer residents the privacy and solitude they desire. A total GFA of 49,258 sq. ft of residential space is proposed, with 1,135 sq. ft of indoor amenity space on the ground floor and 554 sq. ft of outdoor amenity space on the roof.
Residents will also have access to a three-level underground parking garage with 40 parking spaces allocated between 35 spaces for residents and five spaces for visitors.
LOCATION & TRANSIT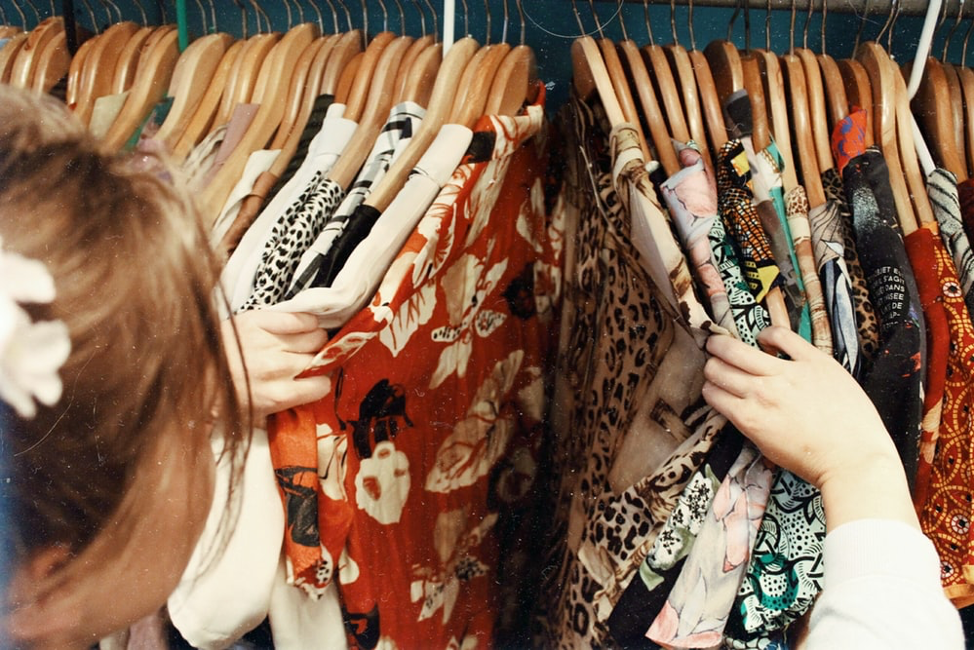 The Rhodes Residences is situated right by Toronto's most admirable neighbourhoods, Forest Hill and Cedarvale. Living at The Rhodes Residences positions you in a family-friendly community complete with restaurants, schools, and Yorkdale Shopping Centre nearby. Grabbing dinner can be as easy and simple as heading down the street; your options include Thirsty Fox Pub, Swiss Chalet, Jerusalem, and Ferraro. Schools populate the area, including Forest Hill Collegiate Institute, West Preparatory Junior Public School, Forest Hill Junior and Senior Public School, JR Wilcox Community School, and more. One of Toronto's most luxurious shopping centres is also a 12-minute drive away, at Yorkdale Shopping Centre you can stroll through 270 high-end retailers, boutiques, and eateries.
Transit is also ideal as many bus routes frequently service this area, you can find a bus stop at nearly every corner. Just a 14-minute walk away is Eglinton West Subway Station. From there, residents can head northbound towards Vaughan Metropolitan Centre or southbound towards Union Station in only 20 minutes! If you're driving, Ontario 401 Express is just to your north and the Don Valley Parkway to your east.
See other pre-construction projects nearby…

The Forest Hill Condos by CentreCourt Developments

One Forest Hill by North Drive Investments

The Code Condos in Forest Hill by BLVD Developments and Lifetime Developments
With only 25 suites offered in one of Toronto's best neighbourhoods, don't miss out on your chance to be a part of this project!