About The Project
Project Name: The Rhodes Residences
Location: 2010 Bathurst St, Toronto, M5P 3L1
Developer: Blackdoor Development Company
Architect: RAW Design
Interior Design: –
Planning and Landscape Architect: MHBC
Status: Pre-construction
No. of buildings: 1
Building Type: Condominium
Storeys: 8
Total no. of units: 25
Unit Breakdown: 1B – 3B+D
VIP Launch Date: –
Estimated Occupancy Date: –
Pricing: Register for more details!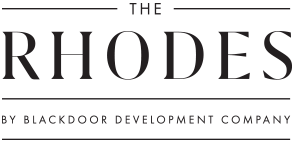 Coming soon to the illustrious Forest Hill neighbourhood in North Toronto, The Rhodes will be a mixed-use boutique condominium at the corner of Bathurst St and Eglinton Ave – just a 2-minute walk from Forest Hill LRT Station! At 8 storeys tall and containing 25 suites, this project will be the pinnacle of prestige and exclusivity.
WELCOME TO FOREST HILL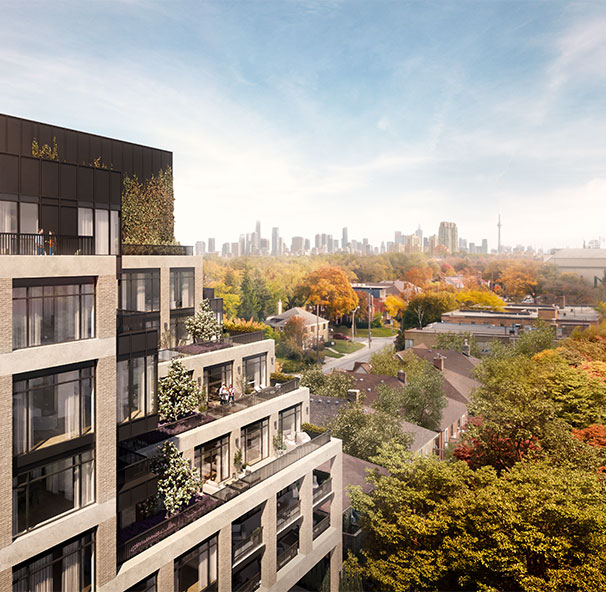 The Forest Hill neighbourhood is famous for its natural splendour, abundance of shops and services, and beautiful homes. It was originally incorporated as a village in 1923 and was amalgamated into Toronto in 1967. Here, you'll find buildings of diverse architectural inspirations seamlessly integrated into the green and gently sloping landscape. In recent years, the neighbourhood has grown to include some of Canada's most desirable real estate, especially in the upper end of the market.
Forest Hill is currently in a stage of accelerating development: with the Eglinton Crosstown LRT and Forest Hill LRT Station scheduled for completion in September 2021, the community will attract countless new residents, investors, and businesses in the months leading up to the station's opening.
BUILDING AMENITIES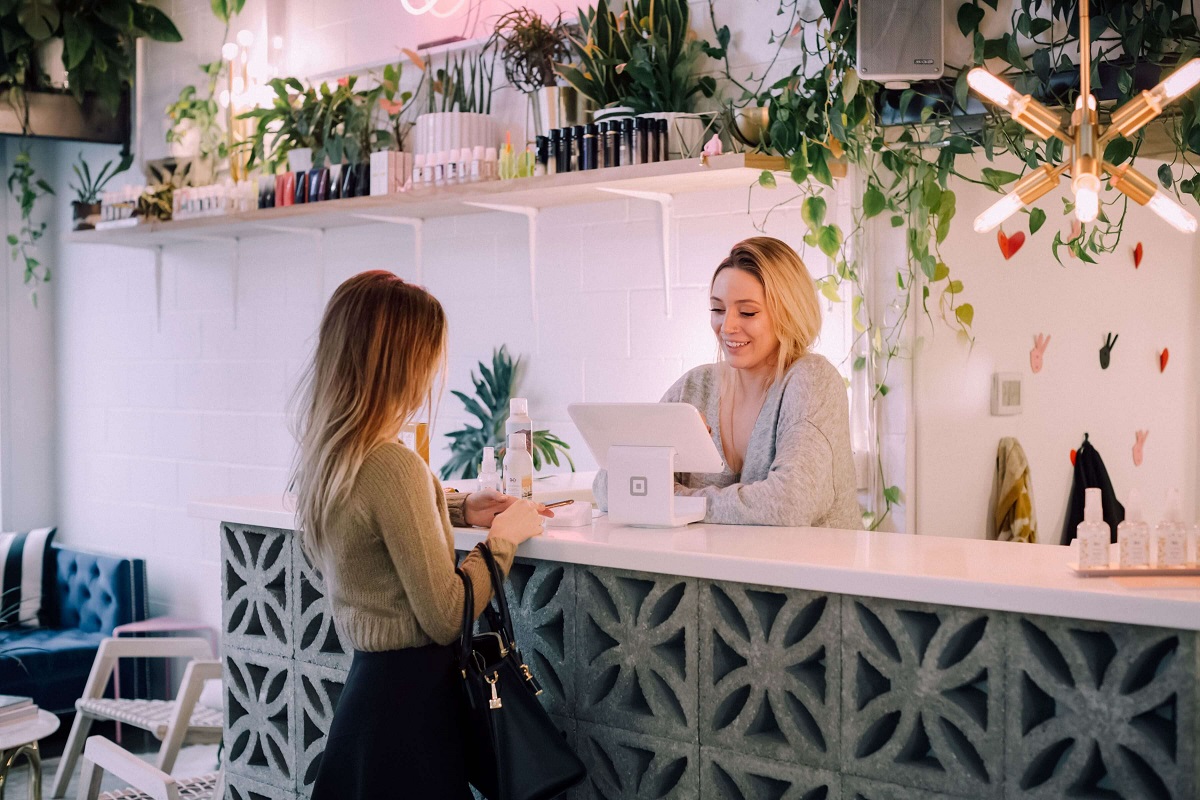 The Rhodes Condos will offer over 49,000 sq. ft. of residential space across 25 units, meaning that each suite will offer ample living space. 2 of these units will be live-work spaces that are ideal for entrepreneurs and self-employed residents to operate their burgeoning businesses.
Your home will feature amenities such as a spacious lobby, an office and boardroom, a pet spa, as well as over 1100 sq. ft. of indoor amenity space; each unit will also come with vehicle and bicycle parking.
LOCATION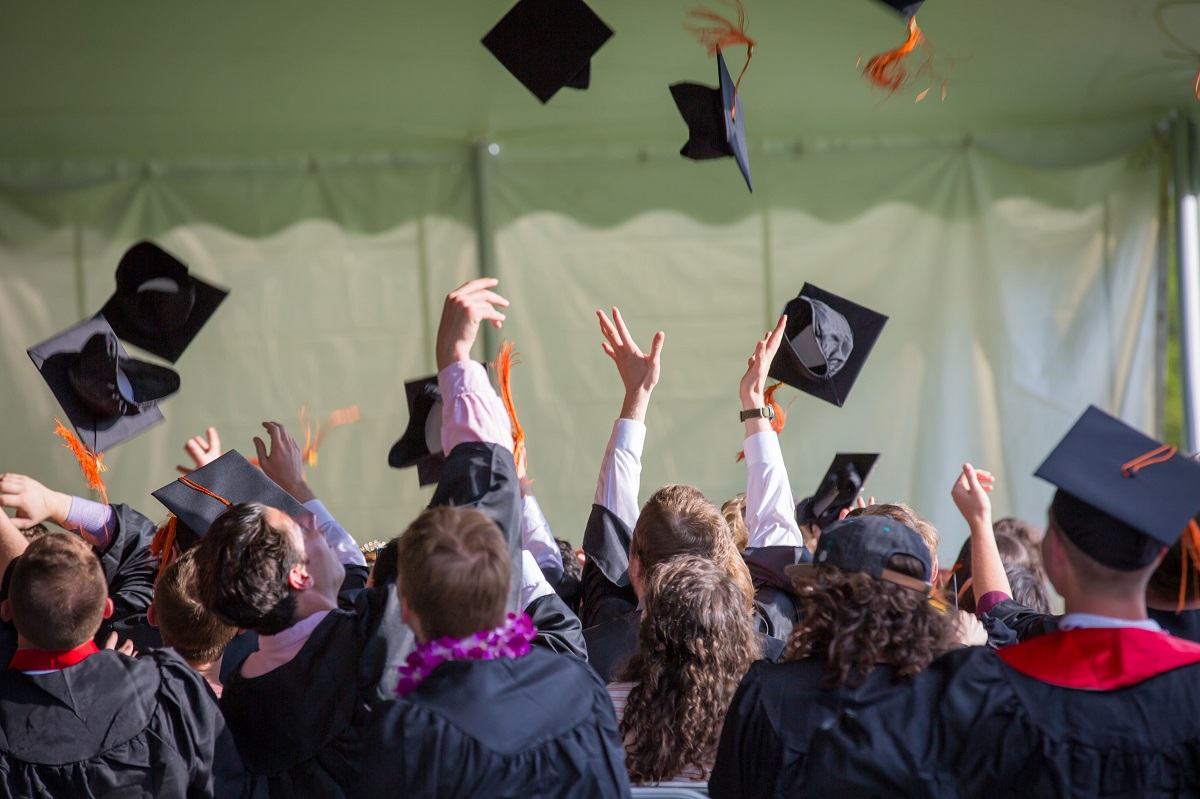 Your home will be located next to some of Canada's most distinguished educational institutions. The University of Toronto is renowned for its world-class faculty, diverse student body, and cutting-edge research, and is only a 12 minute subway trip away. Top-ranked private schools such as St. Michael's College School, Upper Canada College, Havergal College, and The Bishop Strachan School are all less than 7 minutes by car. Highly rated public schools in the neighbourhood include Allenby Junior Public School (home to a French Immersion program), St. Alphonsus Catholic School, Forest Hill Collegiate Institute and Marshall McLuhan Catholic Secondary School.
Feeling hungry? You'll be spoiled for choice with so many options for delicious food beside your house, like 3SK Café, Bistro Grande, The Great Maratha, and more! And whenever you're preparing a home-cooked meal, the ingredients can be found close at hand: Nortown Foods, Savours Fresh Market, Sobeys, Loblaws are all within a 5 minute drive. Yorkdale Shopping Centre is around 12 minutes away and contains an array of fashion, beauty, and luxury stores as well as over 50 restaurants to satisfy every taste and craving while you shop.
There are so many different things to do in the neighbourhood, from exploring the numerous pedestrian and bicycle trails – including the picturesque Kay Gardner Beltline Trail – to skating at the Larry Grossman Forest Hill Memorial Arena, to spending the day at the iconic and historic Casa Loma. So what are you waiting for? Register today to receive important updates and be part of this vibrant community!
TRANSIT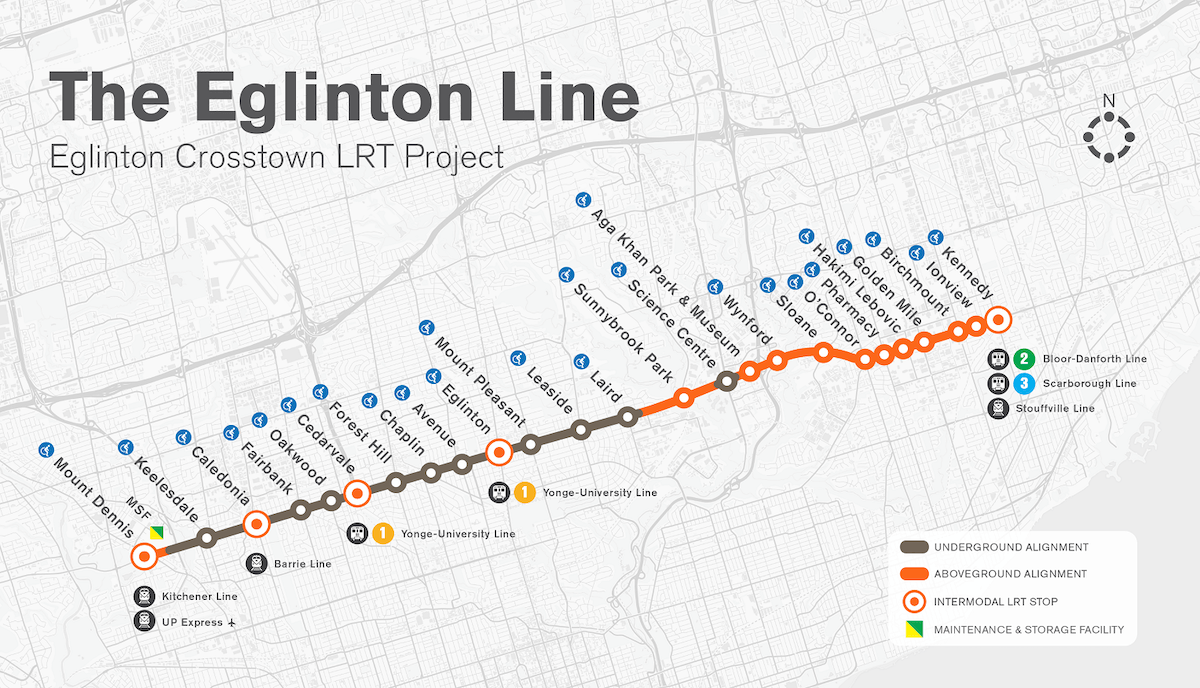 Your home will be located right beside the new Forest Hill Station, serviced by the TTC's Eglinton Crosstown LRT. This long-awaited transit line will play a vital role in connecting North Toronto with the rest of the GTA, which is sure to improve the desirability and value of properties in the neighbourhood. You can take the Eglinton Crosstown all the way to Mount Dennis Station in the west end, as well as Kennedy Station in the East.
Eglinton West Station (site of the future Cedarvale TTC Station) on Line 1 is just one stop from your home, 4 stops from U of T, and 10 stops from Union Station, making it a fast and easy alternative to the ever-busy Don Valley Parkway.
For those who prefer to drive, Allen Road is just 5 minutes away, and will connect you to Highway 401 in less than 10 minutes. You can also get to Pearson Airport in around 20-30 minutes, depending on the traffic.
The Rhodes Condos will be an exclusive project in one of Canada's most prestigious neighbourhoods. With the Forest Hill LRT Station opening soon, this is the best time to be part of this exciting development!
REGISTER YOUR INTEREST TODAY!