About The Project
REGISTER BELOW TO RECEIVE PRICING AND IMPORTANT UPDATES
Another stunning 118-metre high-rise plans to come to the Yonge and Eglinton area, punctuating the Toronto skyline at 36-storeys high. Proposed by Tribute Communities, Y&S (Yonge & Soudan) Condominiums will be a mixed-use commercial, retail, and condominium building located at the north-east corner of Yonge St. and Soudan Ave. This incredible area is set to become a major transit hub in the city with the implementation of the Eglinton Crosstown in addition to the already-existing Eglinton subway station across the street from Y&S.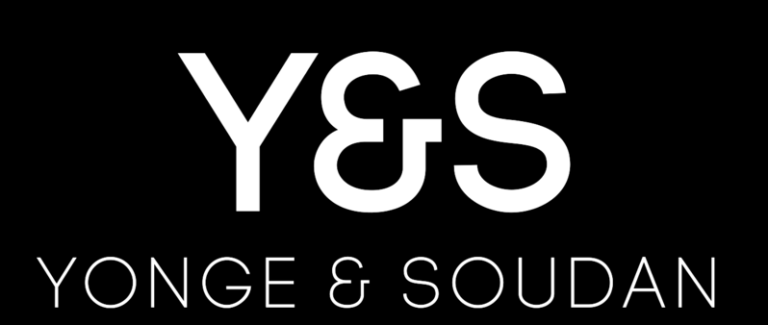 INVESTMENT OPPORTUNITY
With the impending arrival of the Elginton Crosstown LRT, numerous residential and commercial developments are taking place at Yonge and Eglinton. As more and more people choose to live here – whether it's for the convenient access to Toronto's top universities and colleges, or its numerous transit options – the neighbourhood is displaying significant population and employment growth.
DINING, ENTERTAINMENT, SHOPPING & MORE
Situated in the heart of Midtown Toronto, at the northeast corner of Yonge Street and Soudan Avenue, Y&S Condos offers its residents a variety of top-notch entertainment and dining options.
The options at Y&S Condos are seemingly endless – revel in the opulent dining selections at The Keg Steakhouse & Bar, visit Coquine Restaurant to be transported to Europe for the night, or enjoy watching a belly dancing performance at Tabule Middle Eastern Cuisine.
Need to run errands or shop on a Saturday? Even better, Y&S Condos is only a 4-minute walk to Yonge Eglinton Centre, featuring a variety of stores from Indigo, Sephora, Winners and even a Goodlife Fitness. Cineplex at the Yonge and Eglinton Centre attracts movie-goers from all around Toronto.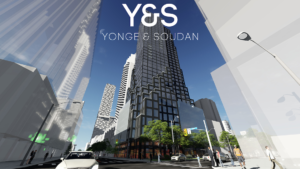 PROJECT SUMMARY:
Project Name: Yonge & Soudan Condos
Location: 2161 Yonge St., Toronto, ON M4S 3A6
Developer(s): Tribute Communities
Architect: Graziani + Corazza Architects Inc.
Status: Pre-Construction
Storeys: 36
Total no. of suites: 288
Unit Breakdown: 32 1-B, 76 1-B+D, 104 2-B, 37 2-B+D, 39 3-B
Unit Size: 455-975 sq. ft.
Estimated Occupancy: 2022
Maintenance: N/A
Taxes: N/A
Downpayment: 20% of Purchase Price + 1% on Occupancy
Price Range: Please Register for Prices and full Floor Plans
GET TO WORK 60% FASTER
Located at the intersection of Soudan Avenue and Yonge Street, Y&S Condos is the prime location to get around Toronto. Y&S Condos is perfect for professionals on the run, or students who commute to school. With Eglinton Station only a minute walk away from your doorstep, you can travel to all ends of the Toronto area. From Eglinton Station, hop onto the Yonge-University line where you can reach the Downtown area in just under 11 minutes!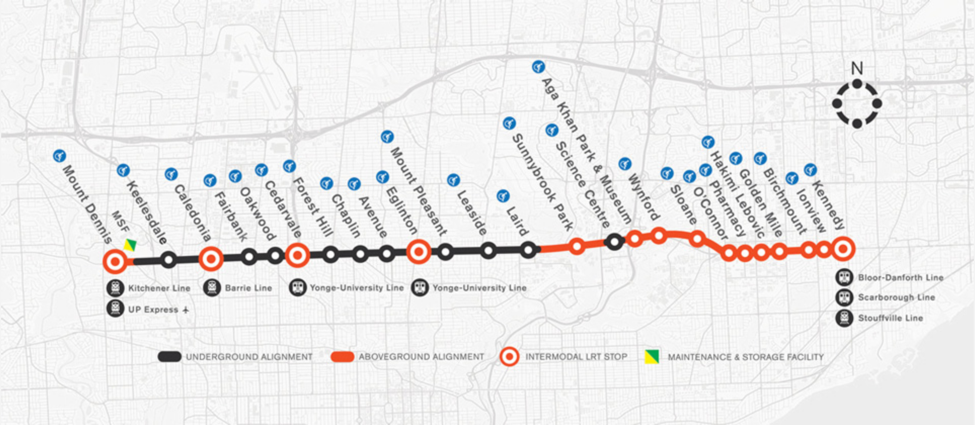 Another reason to invest in this project is the proposed Eglinton Crosstown LRT, currently undergoing construction with a completion date of 2021. Forget the rushed mornings filled with delays and stress and replace it with a quick and relaxing morning commute. The LRT project stretches 25 stations with terminal stops Mount Dennis in west Toronto, and Kennedy Station in the east. In the middle of the LRT line is Eglinton Station, where Y&S Condo residents can hop on and travel to any destination. Not that commuting is difficult for citizens who presently live in this area, but now it will be even more comfortable and pleasant! The LRT will run at 19 kilometres faster than a streetcar, a bus, or even the downtown subway, speeding up your travel time by 60 percent!
FEATURES & FINISHES
KITCHENS
Contemporary design kitchen cabinetry with taller uppers*
Quartz countertops*
Single bowl stainless steel under mount sink with contemporary design faucet
Valance lighting under upper kitchen cabinets
Porcelain tile backsplash*
Appliance package includes (as per plan):

24" integrated paneled fridge or 30" stainless steel fridge
24" cook top and wall oven or 30" slide-in range
24" or 30" combo hoodfan/microwave
24" integrated paneled dishwasher
Appliance package varies according to plan.
INDOOR/OUTDOOR LIVING
Terraces include one weather proof exterior outlet**
Sliding glass window system opening to the outdoors, with glass and metal protective rail and retractable screen**
MECHANICAL
Individually controlled 4 pipe fan coil HVAC with integrated ERV system for on demand heating and A/C for all year comfort
LIGHTING & ELECTRICAL
Individual suite hydro metering allowing each suite occupant to control energy use
Ceiling light fixtures in entry/hallway, bedroom(s), kitchen and den**
Wall sconce light fixture in bathroom(s) above vanity mirror
Switched wall receptacle in living/dining**
Decora series receptacles and switches throughout, white in colour
SAFETY
All suites, corridors and amenity spaces fully sprinklered
Smoke and carbon monoxide detector in each suite
BATHROOMS
Contemporary wall mounted 2 door vanity cabinet with integrated basin and countertop*
Porcelain 12" x 24" bathroom floor tile*
Porcelain wall tile*
Wall mounted vanity mirror
Soaker tub and/or shower stall**
White plumbing fixtures throughout with satin nickel finish tapware and accessories
Frameless glass shower enclosure with glass door**
Temperature controlled shower faucet
Low-flow shower head(s)
LAUNDRY
High efficiency, front loading washer and dryer, stackable. Installed and ready for use. Washer to be Energy Star ® rated.
Tile from Vendor's standard selection
SECURITY & TECHNOLOGY
All residents will receive an electronic encrypted security device by which they will gain access to the building
Access control from lobby vestibule to communicate with resident from individual suites
Security camera monitoring in underground, lobby, and elevators
24-hour concierge
Category 5 voice and data wiring and RG6 coaxial cable wiring in living/dining, kitchen, bedroom(s) and den**
*from Builder's Décor package selection
**as per applicable plan
TRIBUTE COMMUNITIES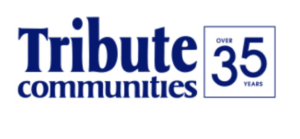 Y&S Condos is headed by one of the most exceptional developers in the Toronto area, Tribute Communities. Tribute Communities entices desirability in every project that they develop, continuously adding value to surrounding areas. Part of their power comes from their name; Tribute Communities is a leader in fabricating communities that live active, entertaining, and blissful lifestyles. With over 35 years of developing experience, Tribute has built over 30,000 homes, with each home encompassing a unique design that makes it a landmark in the neighbourhood in which it belongs.
G+C ARCHITECTS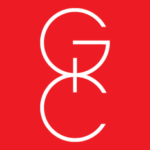 Working closely with Tribute Communities is the renowned G+C Architects. As an acclaimed architecture firm, G+C Architects perceives that the foundation of their success is linked to the close relationships that they hold with clients and the sustainability that is inherently built into their designs. As members of the Toronto Environmental Alliance, G+C Architects creates spaces which respect the natural environment and is a sustainable home for its residents.
AMENITIES
Co-working Space
Meeting Room
Coffee Bar
Guest Suite
Yoga Studio
Fitness Centre
Multiple Party Rooms
Catering Kitchen
Children's Room
Retail-at-grade
FLOOR PLANS
GENERAL
Typical suites to have approximate 9' ceiling height, and 7th floor and Penthouse suites to have 10' ceiling height, from concrete floor to ceiling excluding mechanical bulkheads
Smooth finished ceilings throughout
7' solid core wood veneer suite entry door with security peeper and lockable entry set
6'8" interior doors complete with lever hardware and privacy sets on bathroom(s)
Trim package including approximate 5 3⁄4" step beveled MDF baseboard with approximate 2 3⁄4" casings
Interior walls are primed and painted with two coats of designer white quality latex paint. Bathroom(s) and all woodwork and trim painted with durable white semi-gloss paint. Paints have low levels of volatile organic compounds (VOC's)
Thermally broken aluminum window frames with double pane, sealed glazed units with designated operable windows
Closet doors to be swing panel doors, as per plan, or mirror sliders in foyer and white sliders in bedrooms
Interior bedrooms with clear glass sliders and partitions**
Laminate or vinyl flooring* in entry, living/dining, kitchen, main hallway, bedroom(s), and den**
*as per Builder's Décor package selection
**as per plan
Register your interest today!