About The Project
Introducing a brand new pre-construction project coming to the North York area: Wynford Garden Condos. The project consists of an addition of two elegant high-rise towers to the existing six-storey Don Valley Hotel and Suites on site which will be renovated, situated just minutes away from Aga Khan Museum and neighbouring with the future Eglinton Crosstown LRT.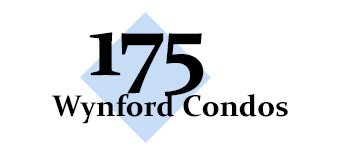 Project Summary: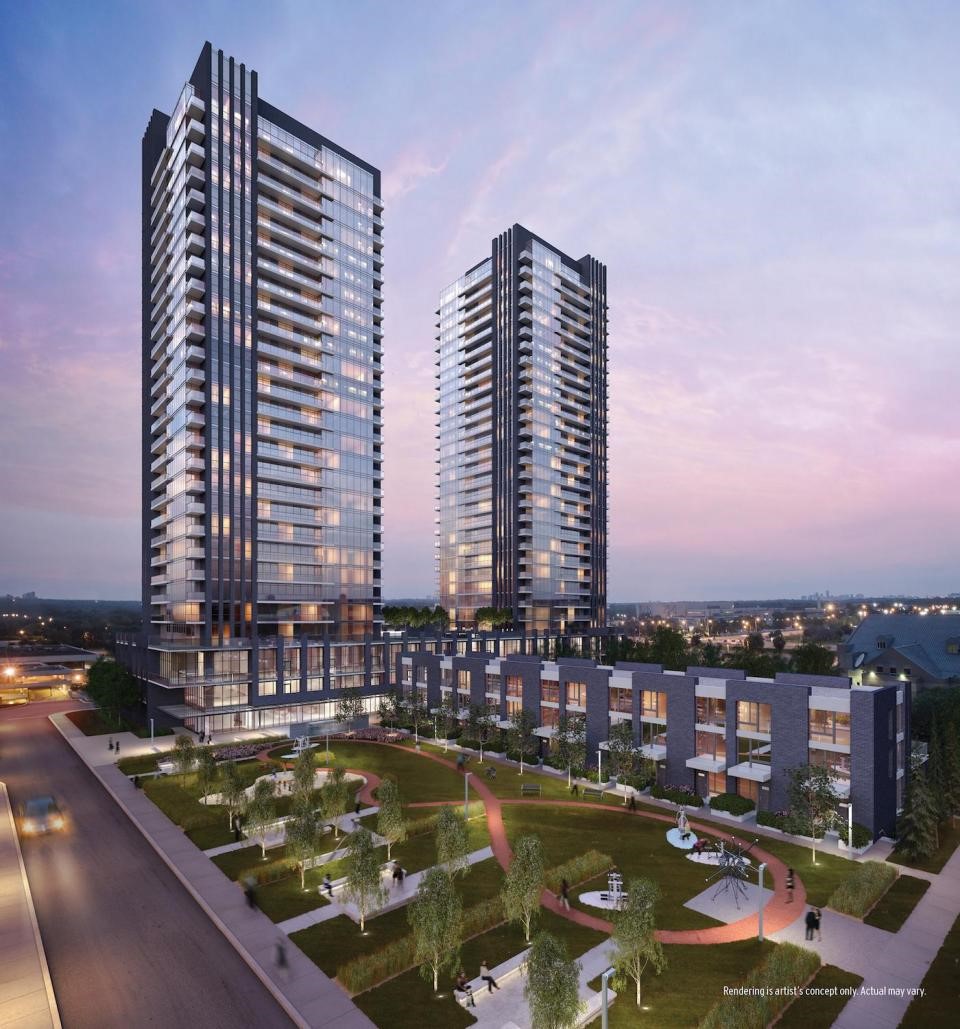 Project Name: Wynford Gardens Condominiums
Storeys: 39 storeys & 32 storeys
Location: 175 Wynford Drive, North York, ON M3C 1J3
Developer: Allied Hotel Properties Inc.
Architect: Quadrangle Architects Limited
Total no. of units: 755
Estimated Completion & Occupancy Date: 2023
Price: From The $399,990s
Unit Breakdown: 264 1-B, 491 2-B
Unit Size: Approx. 482-729 Sq. Ft.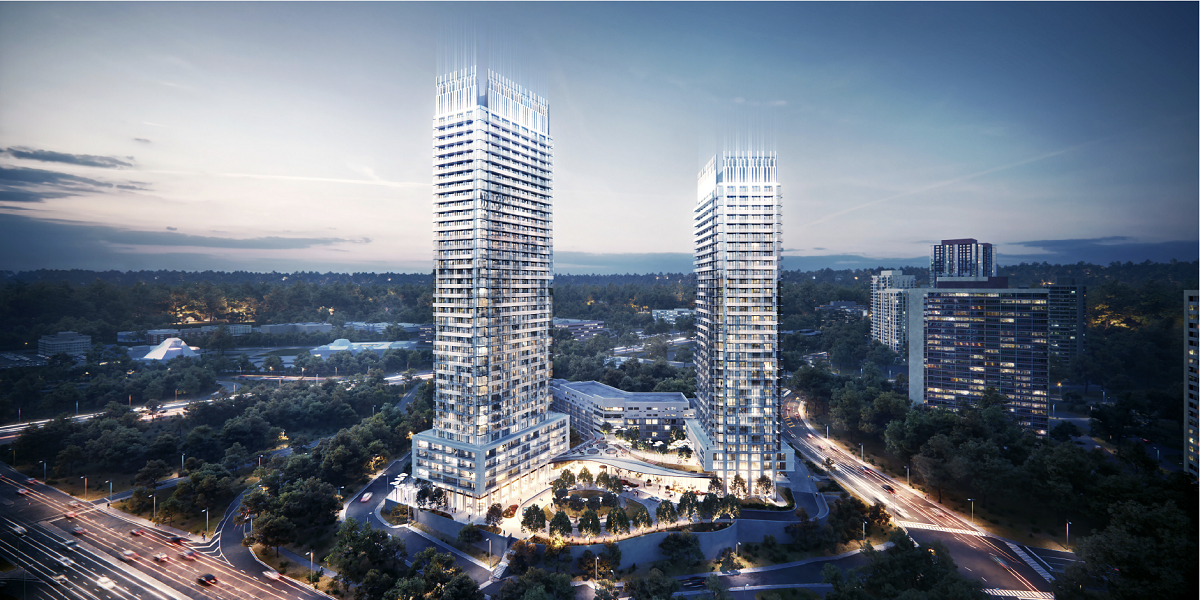 ALLIED HOTEL PROPERTIES INC.

Allied Hotel Properties Inc. is a Canadian hotel management company initially formed in 1998, currently holding an outstanding portfolio including Delta Vancouver Suites Hotel, Rosewood Hotel Georgia and Hotel Georgia Residences Tower, Vancouver Downtown Holiday Inn, and not to mention the Toronto Don Valley Hotel & Suites in which they own and manage. With years of accumulated experience in the hotel industry, Allied Hotel Properties Inc. has gained hands-on experience and excels in providing state-of-the-art customer service.
QUADRANGLE ARCHITECTS LIMITED

Quadrangle Architects Limited is an architecture and interior design firm founded in early 1986, with a history of projects ranging from commercial, mixed-use, retail and multi-unit residential. Quadrangle Architects has paved the way in their industry as an experienced architectural firm with their focus on design excellence. They pride themselves in designing creative spaces, leaving their trademark on every project they take on. Their hottest new project entails a $100M Film Production Studio planned to be built in the City of Markham. Read more about it here.
AMENITIES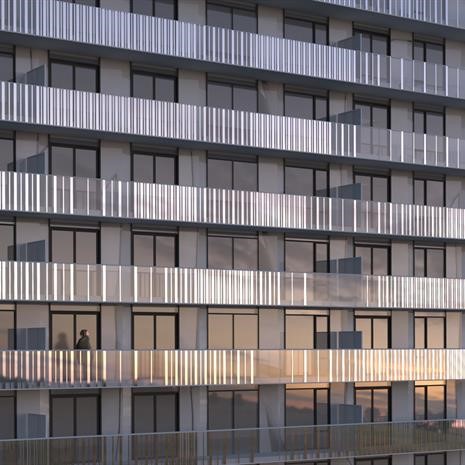 Currently on the site is the six-storey Don Valley Hotel and Suites that was constructed in the years 1968-1970. This pre-construction project involves a proposal of two new ultra-modern towers soaring 32 and 39 storeys high. The exterior of the building is worth mentioning; its glistening and polished design will make it a landmark in the neighbourhood in which it resides.
A considerable amount of space is dedicated to Wynford Gardens Condominium residents; the projects entails 553,394 Sq. Ft. of residential gross floor area. The two new buildings will be attached to the Don Valley Hotel through a shared ground level lobby section.
The breakdown of the units include:
264 One-Bedroom Units
491 Two-Bedroom Units
The one-bedroom units average 482 Sq. Ft. in size and the two-bedroom units average 729 Sq. Ft. in size.
Plans for this project take into account the location of Wynford Gardens Condos, most residents will likely be travelling by car due to its proximity to the highway and other major intersections. Plans include for a four-level underground parking garage with 766 parking spaces in total. The breakdown includes 653 spaces for residential use and 113 spaces for residential visitors.
A minimum of 861 Sq. Ft of outdoor amenity space is set aside for young children which will likely take the form of a recreational area.
Suite finishes include laminate flooring, stone kitchen countertops, stainless steel kitchen appliances, and a stacked washer & dryer.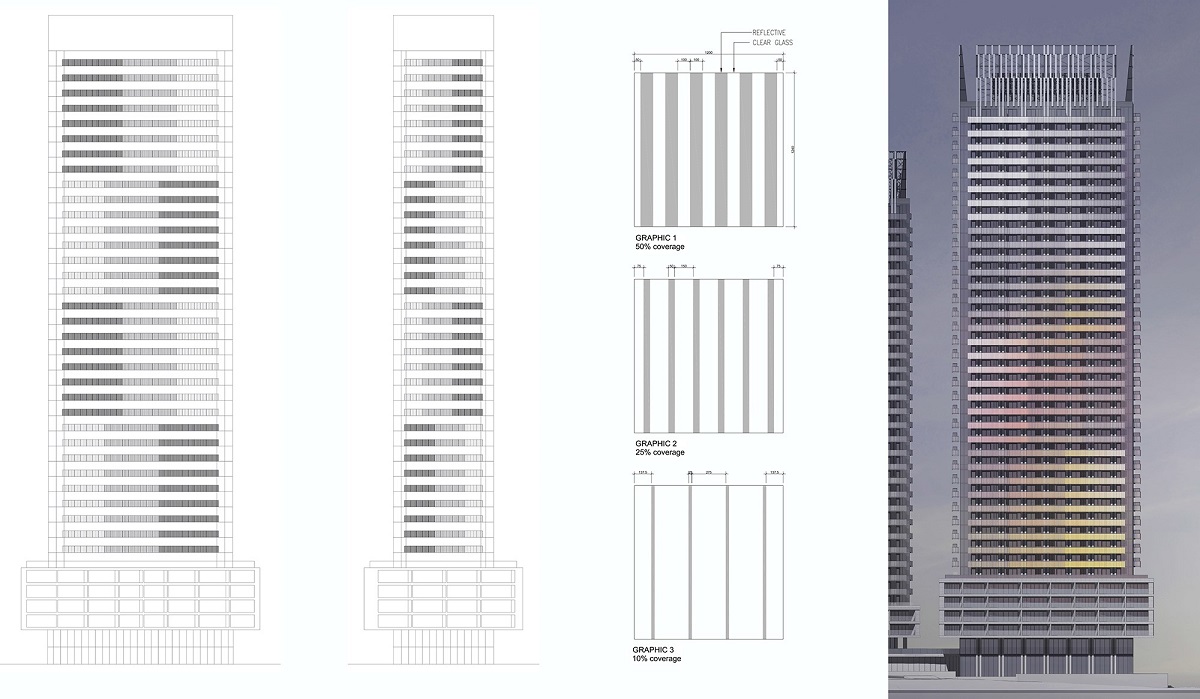 A WELL-ROUNDED LIFESTYLE
The location of Wynford Gardens Condos is what distinguishes it as an extra special and exclusive project. Living at Wynford Gardens Condos adds a touch of culture to your everyday life, with Aga Khan Museum only a 9-minute drive away from your doorstep. The Aga Khan Museum offers a variety of cultural programs, exhibitions, collections and films that educate its visitors and spreads cultural awareness. Also located nearby is the JCCC Aikikai Aikido Club, a martial arts school that hosts a variety of contemporary and Japanese cultural events.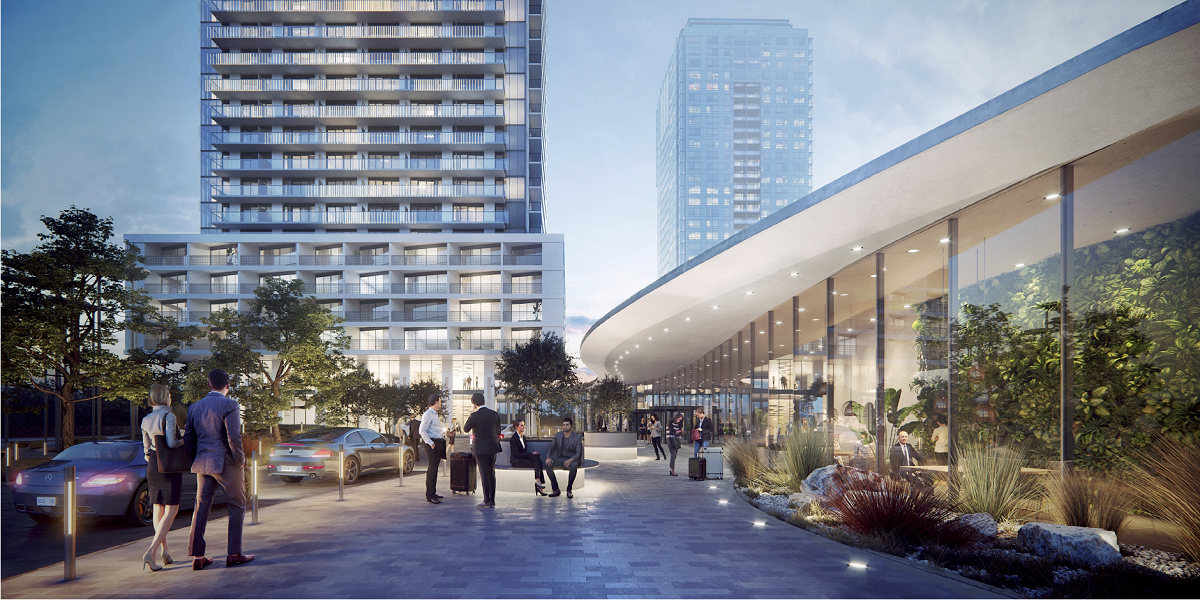 Living at Wynford Gardens Condos is the perfect chance to expand your horizons and take advantage of the proximity to educational centres such as the Ontario Science Centre, only a 5-minute drive away. A landmark centre in the Toronto Area, famous for educating and engaging the community in scientific knowledge.
Also perfect for nature fanatics: The Flemingdon Park Golf Club is located only a 9-minute drive away, perfect to spend your Sundays touching up on your golf skills and enjoying the nature.
With an abundance of cultural and educational centres nearby and the surrounding parks, the lifestyle of Wynford Gardens Condos residents will include a myriad of opportunities to indulge in cultural awareness and the appreciation of nature.
TRANSPORTATION AND THE FUTURE LRT PROJECT
Bordering on the Don Valley Parkway and Eglinton Avenue East intersection, residents at Wynford Gardens Condominiums can hop on the DVP and merge onto Highway 401 or 407 to connect to all ends of Toronto in no time.

Another bonus of investing in Wynford Gardens Condos is the future Eglinton Crosstown LRT project which will run through this area. Its expected completion date is 2021 and will have 25 stations from East to West of Toronto running at 19 kilometres faster than a streetcar, a bus, or a downtown subway. This $8.4 billion investment will offer residents at Wynford Gardens Condos a lightning-speed and effortless commute. With the future LRT project adjacent to this project, investments in this area will skyrocket in value, making Wynford Gardens Condos an extremely sought-after investment.
Secure your investment in this busy and growing neighbourhood where opportunities are brimming, cultural perceptions are extended, and lifestyles are entirely remoulded.