About The Project
Project Name: The Forest Hill Condominiums
Location: 859 Eglinton Ave W, Toronto
Developer: CentreCourt Developments
Architect: Quadrangle Architects
Interior Design: Figure3
Landscape Architect: NAK Design Group
Status: Pre-construction
No. of buildings: 1
Storeys: 15
Total no. of units: 350
Unit Size Range: 350-1150 sq. ft. (Studio – 3-bedroom)
VIP Launch Date: Mid October 2019
Estimated Occupancy Date: 2023
Pricing: Register for more details!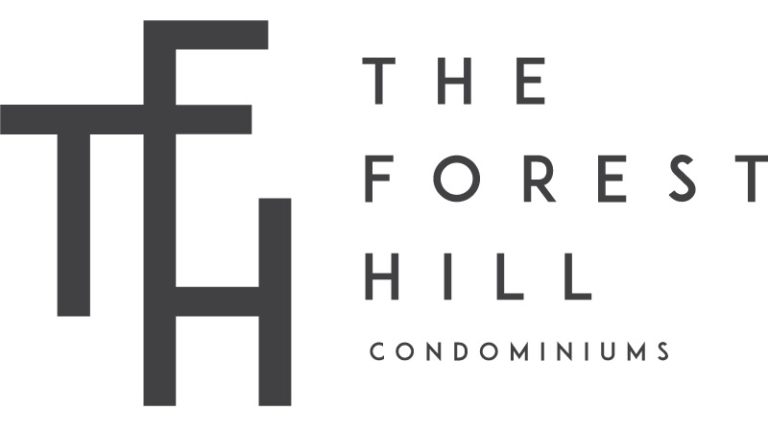 REGISTER FOR FLOOR PLANS & PRICING
Forest Hill is a neighbourhood that is not only well-known to many Torontonians but one that's imbued in prestige and affluence. Located in one of the top neighbourhoods of Toronto and with direct connection to the subway in the lobby, The Forest Hill Condominiums will be a project at the southwest corner of Bathurst & Eglinton that you do not want to miss! Consisting of 15 storeys designed by Quadrangle Architects, The Forest Hill Condominiums brings a combination of modern design and convenience to all its residents.
DIRECT ACCESS TO TTC
There are over 2650 condominium corporations in Toronto, but less than 20 have a direct connection to the subway. The Forest Hill Condominiums will be located in one of the most desirable communities of the GTA and having a direct TTC access in its lobby will also contribute highly to its value. For investors, residences with direct connection, such as this, carry an 18% premium over those without. Meanwhile for our end-users, the convenience of transit in your lobby is both time-saving and reduces the need for driving.
BUILDING AMENITIES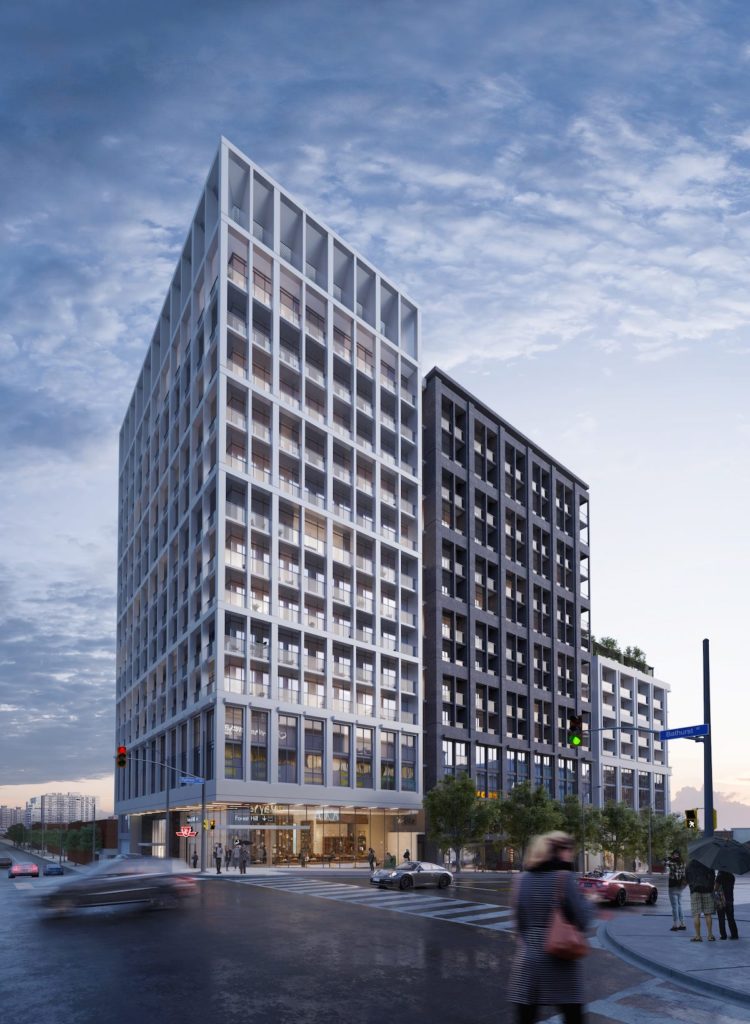 The Forest Hill Condominiums will be a 15-storey building housing approximately 350 residential units, ranging from studio to three bedroom suites. There will be outdoor amenity space on both the second and ninth floor. In keeping with the project's emphasis on sustainability, the building will feature a green roof of approximately 600 square meters. Other modern amenities include: 24-hour concierge, fitness centre,  party room, and shared co-working space.
CentreCourt's partnership with Figure3 Interior Design continues at The Forest Hill Condos to ensure timeless designs such as those seen in the extremely successful launch of Transit City 4 & 5. You can expect posh materials finishes such as marble perfectly combined with strategic lighting that creates a luxurious ambience.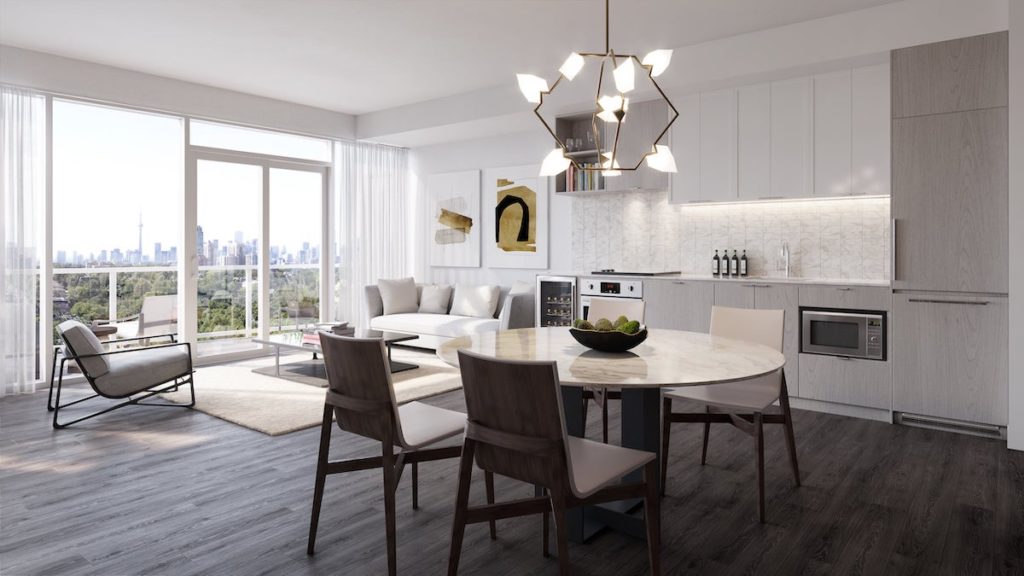 With the Eglinton Crosstown LRT set to commence operations in 2021, The Forest Hill Condos are set for occupancy right on time to take advantage of this long-awaited transit line. There will be direct access to the Forest Hill LRT Station from your lobby!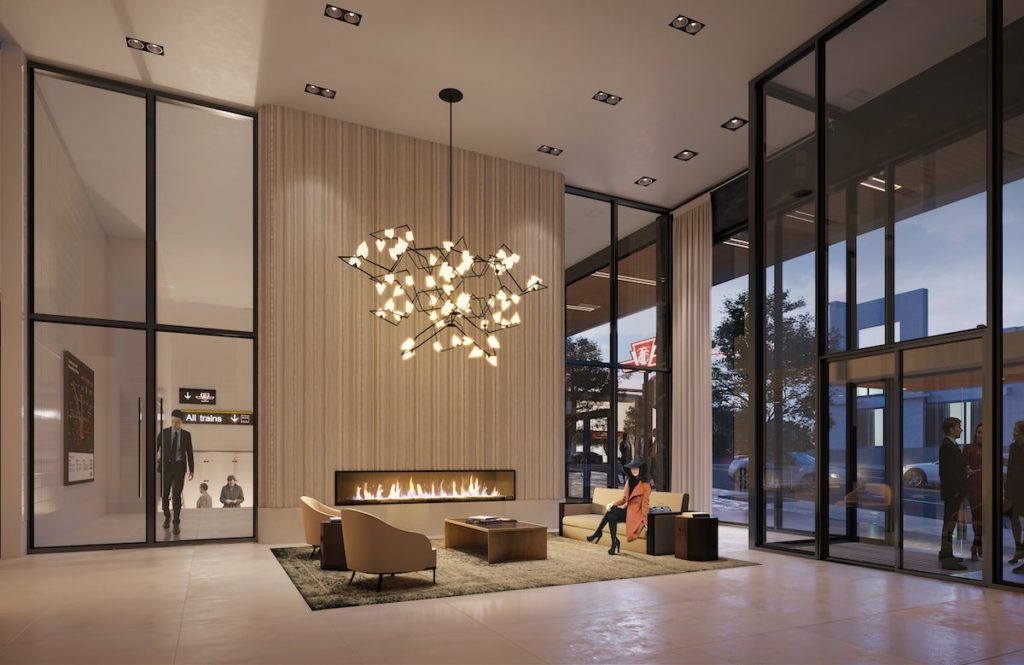 LOCATION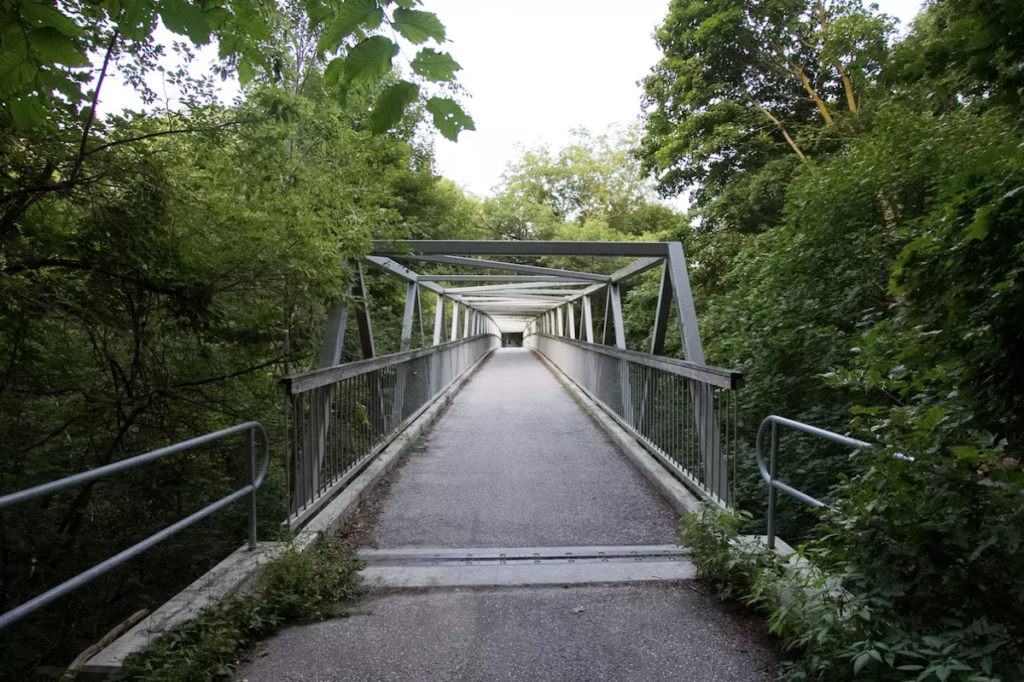 Forest Hill is one of Toronto's safest and most-family friendly communities. It is characterized by a diverse landscape of gentle slopes, winding roads, and myriad little parkettes all adding charm to the neighbourhood.
Just steps outside your home are numerous restaurants and cafes, including Marron Bistro, Jerusalem Restaurant, Tokyo Sushi, as well as the Toronto Public Library's Forest Hill branch. The scenic Beltline Trail, one of Toronto's most popular pedestrian and bicycle routes, is a 9km trail that runs through Forest Hill and offers an escape into nature unlike any other in Toronto.
Forest Hill is home to a number of Canada's top private schools. St. Michael's College School is just a 5-minute drive away, and Upper Canada College and The Bishop Strachan School are each 7 minutes away. Forest Hill Collegiate Institute is a highly ranked secondary school that is just a 2-minute drive away. Yorkdale Shopping Centre and Yonge Eglinton Centre are both within a 15-minute drive from your house.
TRANSIT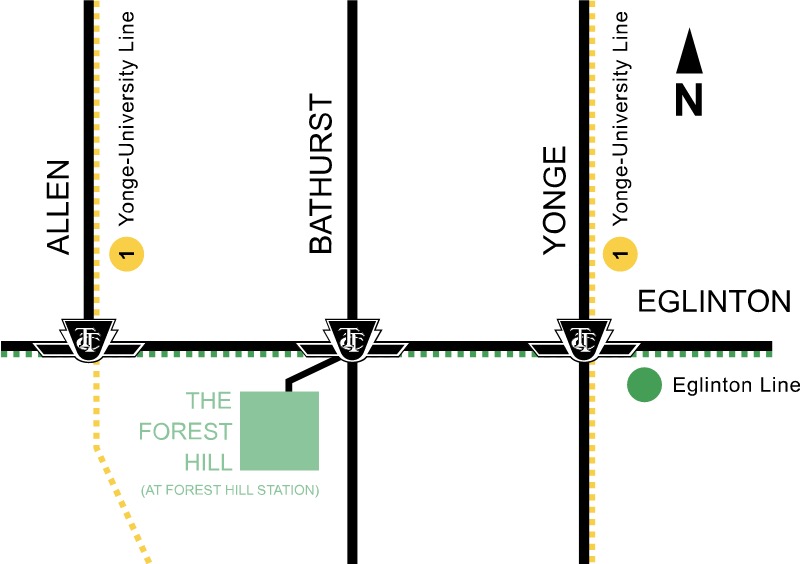 At the Forest Hill Condominiums, you will be able to take the Eglinton Crosstown right from your lobby all the way to Mount Dennis in the west end, as well as Kennedy in the east. You can connect to Line 1 at Cedarvale station (formerly Eglinton West), which is just 1 stop west, taking you to Union Station in 20 minutes while avoiding the ever-busy Don Valley Parkway. York University is also a 25-minute subway ride away. In addition, Allen Road to the west will connect you to Highway 401 in under 20 minutes of driving, which will take you all over the Greater Toronto Area.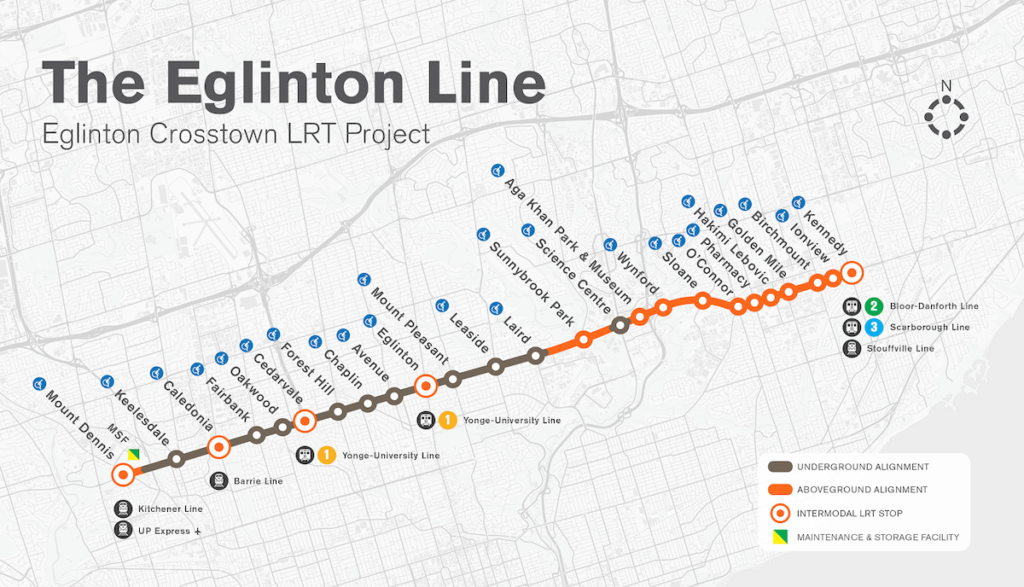 DEVELOPMENT TEAM

CentreCourt Developments has been a game-changer in developing high-rise residences in the Greater Toronto Area (GTA). Their principles of choosing top-notch locations near major amenities, rapid transit networks, and employment areas makes all their projects well-desired and valuable to investors and homebuyers. Currently, they have $3.5 billion and 15 buildings in various stages of development.

Quadrangle Architects have been masterfully crafting designs for over 30 years, winning over 100 awards. With projects spanning from commercial, mix-use, multi-unit residential, and retail, Quandrangle has a proven track record of combining creativity with sustainability in every element of their designs.

NAK Design Group is an award-winning landscape architecture firm that has been producing distinctive and memorable designs for over 30 years. NAK is dedicated to creating vibrant spaces that emphasize sustainability and quality of life.
The Forest Hill Condominiums is sure to bring immense value to locals and investors with the upcoming Forest Hill Station being directly accessible from the building itself.
REGISTER FOR FLOOR PLANS & PRICING