About The Project
Project Name: The Dylan Condominiums
Location: 831 Glencairn Avenue, Toronto, ON
Developer: Chestnut Hill Developments
Architect: Kirkor Architect + Planners
Interior Designer: TBA
Status: Pre-construction
No. of buildings: 1
Storeys: 11
Building Type: Condominium
Total no. of units: 222
Unit Mix: 1B-3B
Suite Size: TBA
VIP Launch Date: TBA
Estimated Occupancy Date: 2023
The Dylan Condos is a new mixed-use development by Chestnut Hill Development in North York. This pre-construction project is located at 831 Glencairn Ave by Hillmount Avenue. This 11-storey mid-rise high mixed-use development will include residential space, and retail space. This multi-purpose real estate building is the perfect urban addition to the emerging area, making it the perfect place to invest.

LOCATION & TRANSIT
This development's location is nestled between Glencairn Avenue and Hillmount Avenue and is only a three-minute walk away from Glencairn station. The building is also nearby Eglinton West Station and Lawrence West Station, respectively a ten and seven-minute walk away.
This proximity to public transit makes this development ideal for students and young professionals alike who require seamless access into the downtown core for Toronto's many schools. job opportunities and plentiful entertainment and bustling social scene. The building site boasts a Walk Score of 66 out of 100 and a Transit Score of 83 out of 100.
It doesn't get more central than this site that is also located nearby the Yorkdale GO Station. This is ideal for day trips around the city and provides a further reach to other job areas making it easy to work 9 to 5 anywhere and be home for dinner.
Additionally, drivers will enjoy being nearby the Allen Expressway and Highway 401. You truly can get anywhere from this centrally located site, making it ideal for a wide variety of lifestyles.
After all, the neighbourhood is one on the rise, home to a population of 14,804 as of 2016 — this is a 0.8% increase from 2011.
Located in the Yorkdale-Glen Park neighbourhood in Toronto
3-minute walk from the Glencairn Subway Station
6-minute drive to the Yorkdale Shopping Centre
Just a few blocks to the Eglinton LRT
Close access to Highway 401
15-minute drive to York University
Close to shops, restaurants and schools
Has an excellent transit score
Nearby parks include Walter Saunder Memorial Park, Unamed Park 15 and Wenderly Park
This building's location makes it perfect for students who may not want to live right on campus but want a clear transit route to school. Being minutes away from Line 1 means that major university campuses like University of Toronto, Ryerson and even York University are all a handful of subway stations away.
Growing families opting for the two (or more) bedroom units will love having such a wide variety of transit options that will allow them seamless access to and from Toronto and the GTA's wide range of job centres from the uptown North York Centre to the city's Entertainment District and Financial District. This development gives you the convenience of being close to the city while nestled away from the hustle and bustle. This makes for exciting busy days, and a quiet home for professionals with families to return to and unwind.
Families will also enjoy being nearby schools like the Glen Park Public School, STS Cosmas and Damian Catholic School, and other family-centric leisures like a wide range of parks, and Glen Long Community Centre.
With Yorkdale Mall in your backyard, residents can treat the mall as their walk-in closet with such a wide range of retailers to choose from — that suit a range of budgets. The mall makes for the ideal day adventure with its variety of restaurants and its movie theatre. The Cheesecake Factory is a particular addition that attracts a large volume of people.
With such a range of entertainment and transit options, this neighbourhood is one to invest in, and this centrally located and diverse development is the perfect opportunity.
DEVELOPER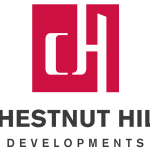 Chestnut Hill Developments is an award-winning developer who not only develop stunning properties, but host seminars to educate new home buyers and investors. Since 1981 Chestnut Hill Developments have been building award-winning communities across the GTA. To fulfill their commitment to offering fine-quality homes in memorable settings at attainable prices, they conduct extensive market research. They ask the right questions, and then even more importantly, Chestnut Hill listen to and act on the answers.
With so many reasons to live in Midtown Toronto, it's easy to see why the town is in such high demand. As if this neighbourhood couldn't get any better, there are many schools and recreational facilities close by that make this location perfect for families. Residents will have the opportunity to walk their kids to school and will really feel the easy-going atmosphere this neighbourhood has to offer.
Register to Receive Floorplans & Pricing Upon Release