About The Project
Project Name: The Clair Residences
Location: 1421 Yonge St, Toronto, ON M4T1Y7
Developer: Great Gulf & Terracap
Architect: Hariri Pontarini Architects
Interior Designer: –
Status: Pre-construction
No. of buildings:
Storeys: 34
Building Type: Mixed Use
Total no. of units: 177
VIP Launch Date: –
Estimated Occupancy Date: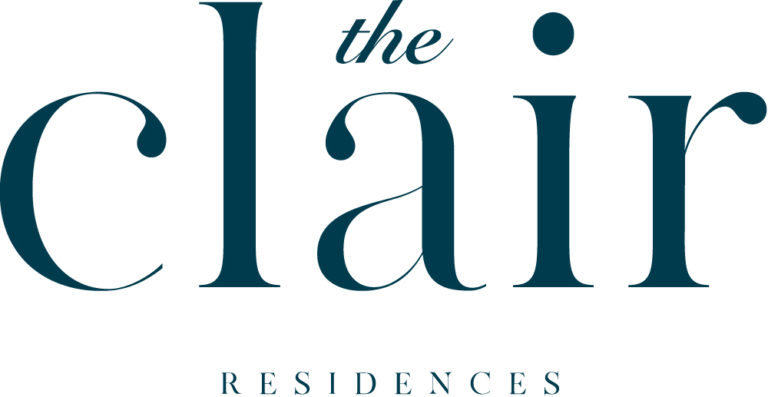 Get ready for 34 storeys of luxury residential suites at the corner of Yonge and St Clair. The Claire Residences brought to you by Great Gulf and Terracap is set to have a total of 177 units within a community with prestigious neighbourhoods and a network of parks and trials. Designed by the award-winning Hariri Pontarini Architects, the building's unusual shape is sure to capture the artful living that The Clair Residences is aiming for.
The Development Team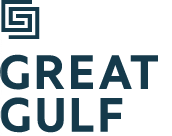 Five-time winner of the highly desired "Builder of the Year" Award, Great Gulf's motto to "Live Greatly" is surely achieved with every project they touch. Having provided quality homes for over 70,000 families, Great Gulf's commitment to innovative, sustainable, accessible and transit-oriented developments puts them over the edge.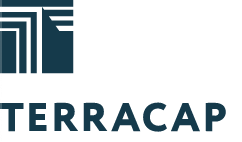 With over 4 million square feet of real estate in North America, Terracap is sure to provide addresses within prestigious and coveted communities. After over 30 successful years in real estate and development, Terracap promises to continue to serve their projects with nothing short than excellence.

Proudly Canadian and dedicated to work that lasts, Hariri Pontarini Architects (HPA) continues to be motivated by their commitment to design quality. Backed by a team of 130 professionals, HPA offers in-depth partner involvement within every project, overseeing its process from its design beginnings to the construction end.
Design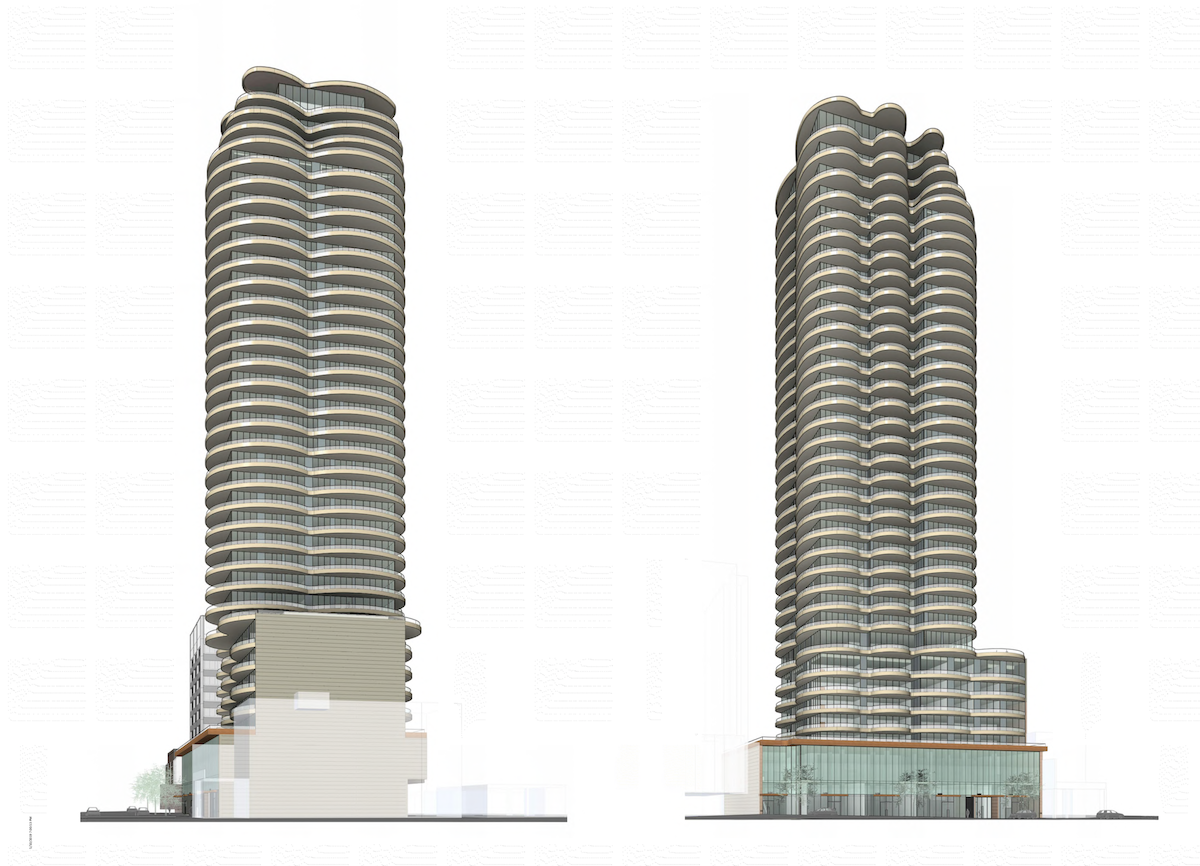 The Clair Residences is a mixed-use building that will stand 34 storeys tall, with 177 units broken down into 163 residential units and 14 rental units for office use. Suite types include 1B, 2B, and 3B+ with approximately 60m2, 115m2, and  210m2 of space respectively. Indoor and outdoor (terrace) residential amenity space will be available on the 8th floor, with an additional podium terrace and green roof atop the 3-storey podium that will be dedicated to 2352m2 of retail space.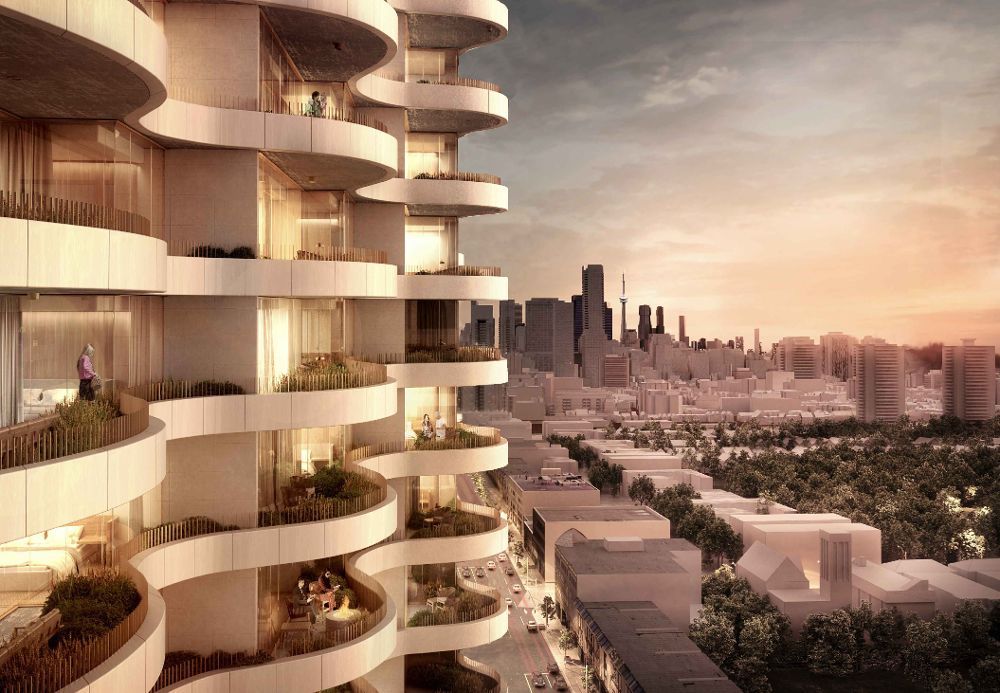 HPA's cloud-like design for the exterior of the building is eye-catching due to its unusual shape. But it has a purpose—to give each unit "terraces in the sky" where wrap-around balconies seamlessly connect with the indoor space and outdoor terrace space, and gives excellent views of the surrounding parks and Toronto's famous city skyline.
Location
The Clair Residences is never too far from the action with parks, schools, entertainment, food, groceries and more just steps away from the property!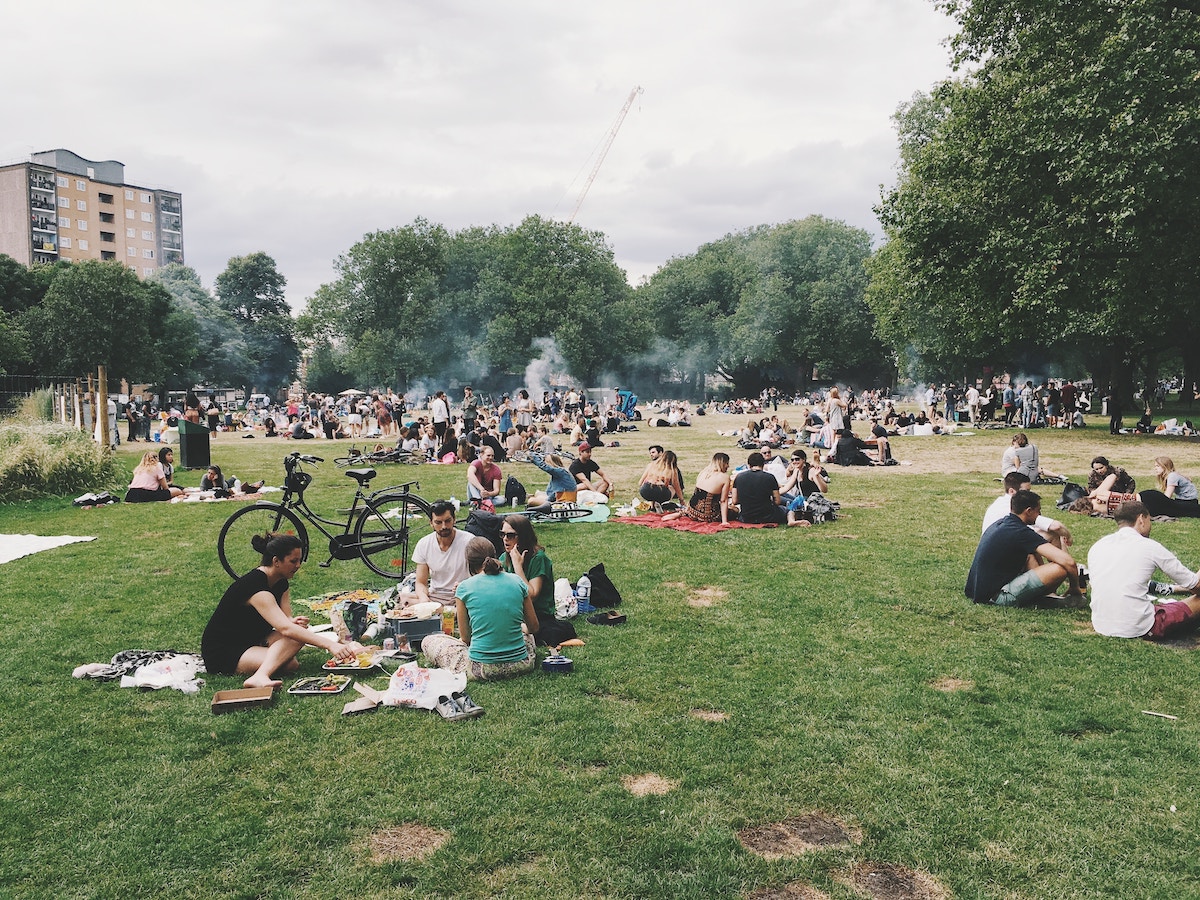 Take a scenic stroll or have a picnic with friends and family at the David A Balfour Park just a 5-minute walk away! Equipped with trails leading into a forested ravine, grassy areas, and a reservoir, the David A Balfour Park is the perfect place to unwind. The trails, in particular, include a 7.6km loop for those looking to ride their bikes, walk their dogs, or just explore the nature available. Other nearby parks include: Rosedale Park, Ramsden Park, and Oriole Park amongst many more.
Let your family grow at The Clair Residences with several schools ranging from elementary to college levels nearby.  Public schools such as, Deer Park Junior and Senior Public School, Brown Junior Public School, and Cuttingham Junior Public School are readily available within a 13-minute walk or 3-minute drive from the property. There are also private schools such as, The Linden School and the York School just steps away. In addition, nearby colleges such as the College of Optometrists of Ontario and the College of Nurses of Ontario make The Clair Residences the perfect place for student life.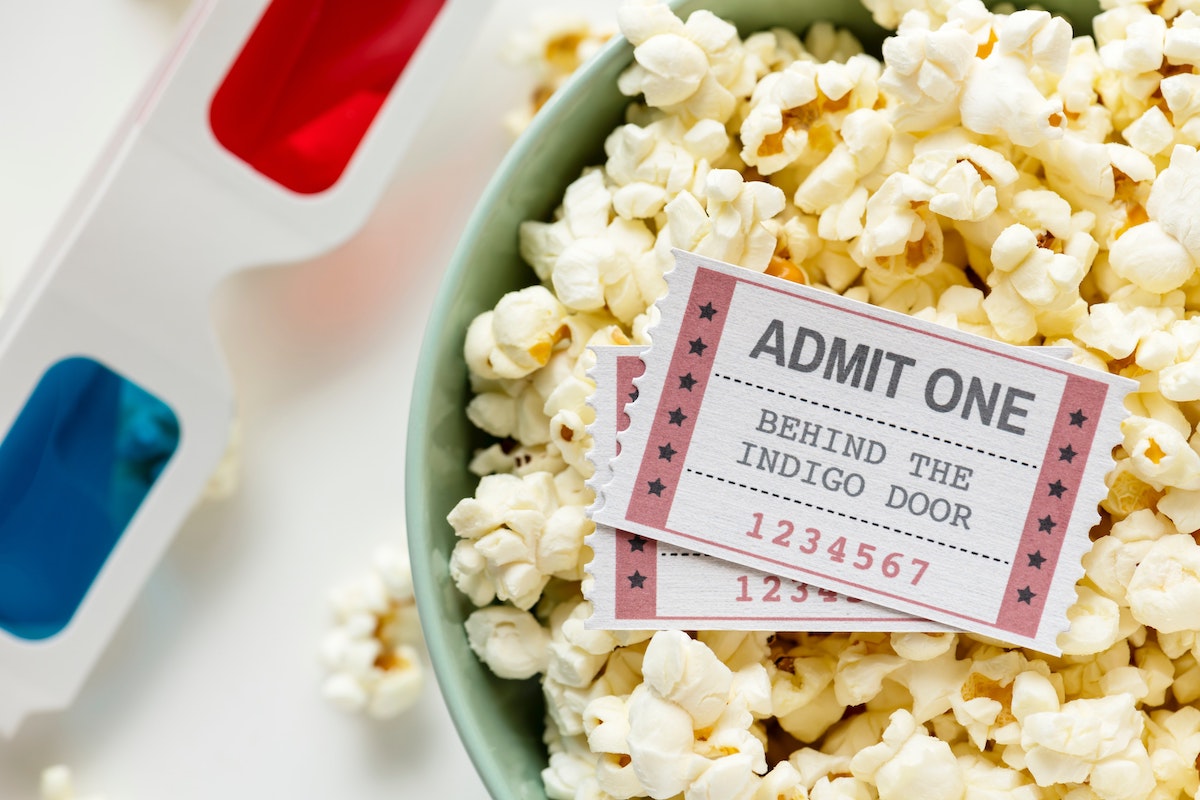 Boredom won't be in your vocabulary living at The Clair Residences with plenty of entertainment and other activities you could do around the neighbourhood. Watch the latest blockbuster releases with your loved ones at Cineplex just a 4-minute walk away—planning movie dates have never been easier! Walking further down Yonge, there is also the Muse Gallery, known to showcase local Canadian contemporary art. If something more active is your jam, there are several tennis clubs, such as the Toronto Lawn Tennis club, the Cottingham Tennis Club, and the York Racquets Club that you can join to break out some sweat! In addition, several gyms such as Goodlife Fitness and Flofitness Crossfit Essence are just by the property as well.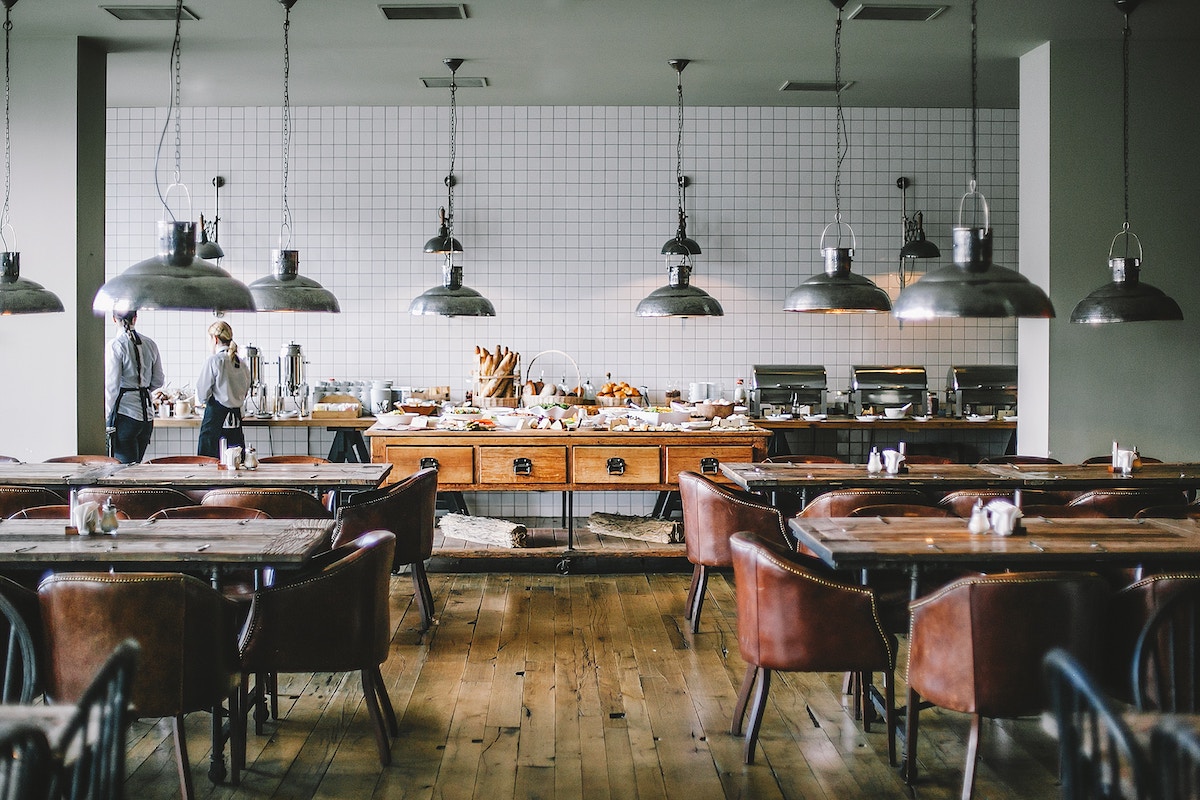 Save on delivery fees by having a wide range of food joints waiting right outside your door. Yonge and St Clair is littered with restaurants ranging from fast food to more casual dine-ins and take out that you can bring back to your suite and enjoy Your choices include, McDonald's Holy Chuck, Scallywags, Hero Certified Burgers, Union Social Eatery, and many more!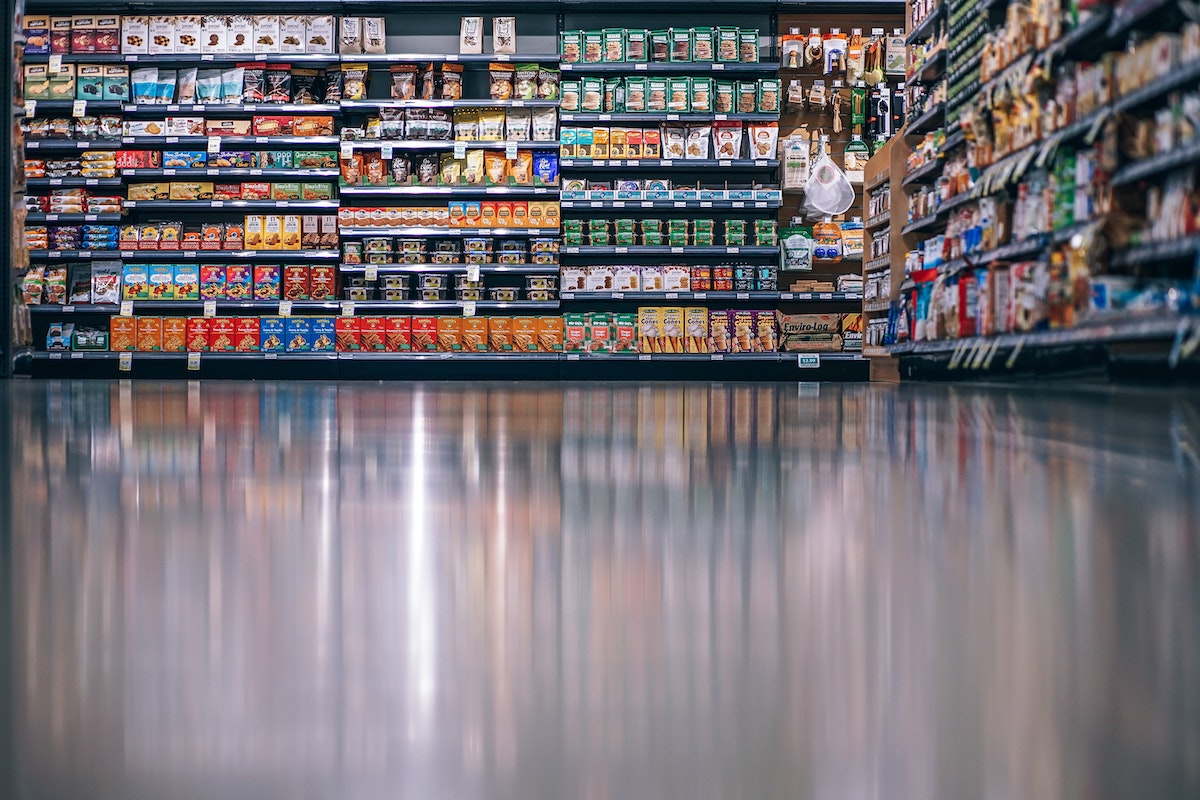 Errands would be less of a chore at The Clair Residences with groceries and other shops just steps away. For your groceries and other miscellaneous house needs, there's a Loblaws right across the street on St. Clair, a Sobeys right beside, and Yonge Fresh Market just south—all within walking distance. Other stores such as the convenience stores, Circle K and Mac's, and the pet store, Pet Valu, aren't too far as well—making running your errands that much easier.
Transit
And don't worry about getting around with the St. Clair subway station right beside The Clair Residences. The station has connections to TTC subway and streetcar routes. There is also a TTC bus stop right at the corner of Yonge and St. Clair, ensuring that transit will never be an issue while living at The Clair Residences. Drivers can also easily access the property with the DVP only being a 11-minute drive away.
Get excited for this new pre-construction project as Great Gulf, Terracap, and HPA have something amazing in store!
REGISTER YOUR INTEREST TODAY!