About The Project
Project Name: Leaside Common
Location: 1720 Bayview Avenue, Toronto, ON
Developer: Gairloch and Harlo Capital
Architect: BDP Quadrangle
Interior Designer: Sixteen Degree Studio
Status: Pre-construction
No. of buildings: 1
Storeys: 9
Building Type: Condominium and Townhouse
Total no. of units: 198
Unit Mix: Studio – 3.5B
Suite Size: 341-2060+ Sq Ft
VIP Launch Date: Fall 2021
Estimated Occupancy Date: Early 2025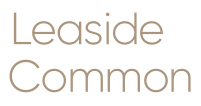 Leaside Common Condos is a new mid-rise mixed-use condominium development by Gairloch Developments in Toronto. This pre-construction condo is located at 1720 Bayview Ave, in the south-west corner of Bayview and Eglinton Avenue in the Leaside neighbourhood. This project will provide new modern residences in a vibrant, transit-oriented community.
This building will come with 198 residential units ranging from studio to three bedrooms plus den. This development will also offer 10 two-storey townhomes retail space on the ground floor.
Suite Interiors and Building Amenities
Leaside Common will be a 10-storey mixed-use development. Quadrangle, a well-known architectural firm, designed this building with a distinctive architectural design that sets it apart from other structures in the neighbourhood. From the middle of the structure to the top, the façade will be a blend of neutral toned brick patterns and glass components. The building will have a modern aesthetic expression thanks to this current architectural design.
There will be 198 residential apartments, ranging from studios to three bedrooms with a den. The apartments will range in size from 341 square feet to 2,060 square feet. This diverse collection of apartments will appeal to a wide range of people, including young professionals and developing families.
Each suite will have 9′ ceilings throughout and 10′ on the penthouse level, premium engineered hardwood flooring throughout, finished flooring surfaces on all balconies, gas bbq and water connections on all terraces, custom designed kitchens and vanities, stainless steel oven, gas cooktop, and panelled refrigerator, under cabinet LED lighting, and full-size washer/dryer.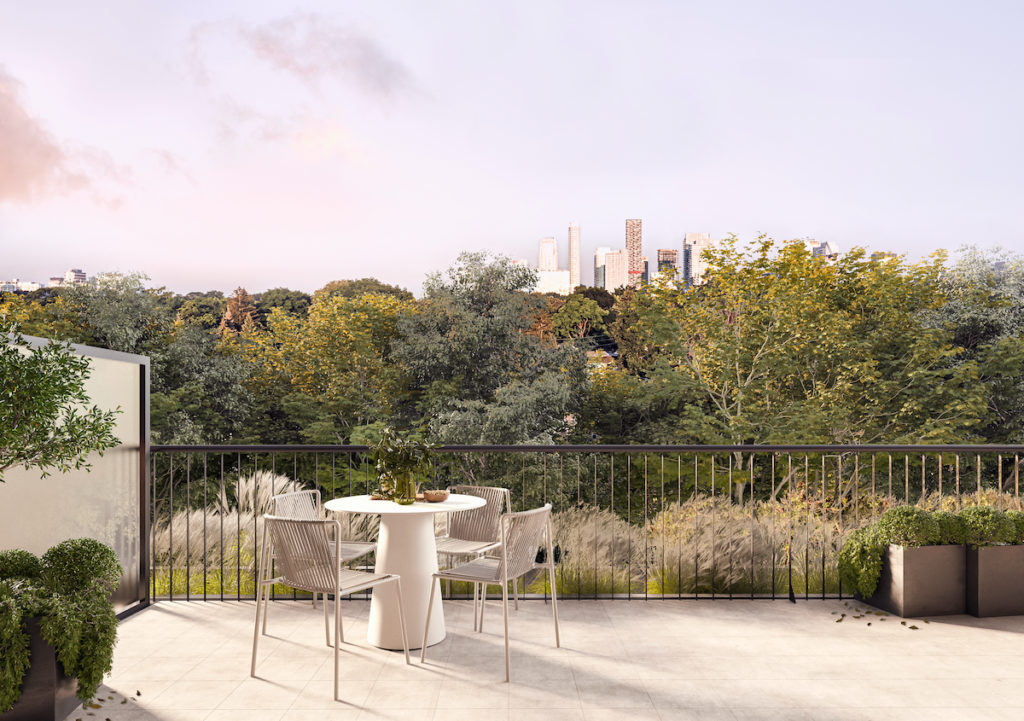 Every suite will have a clear view of the city skyline, so no matter which side of the building you reside on, you'll have your own spectacular vista. Smartphone video calling, facial recognition entry, package delivery notifications, digital keys to enter your building and suite using your mobile phone, amenity booking, smart door technology to unlock suite with your phone, smart thermostat, and much more will be available throughout the rest of the building.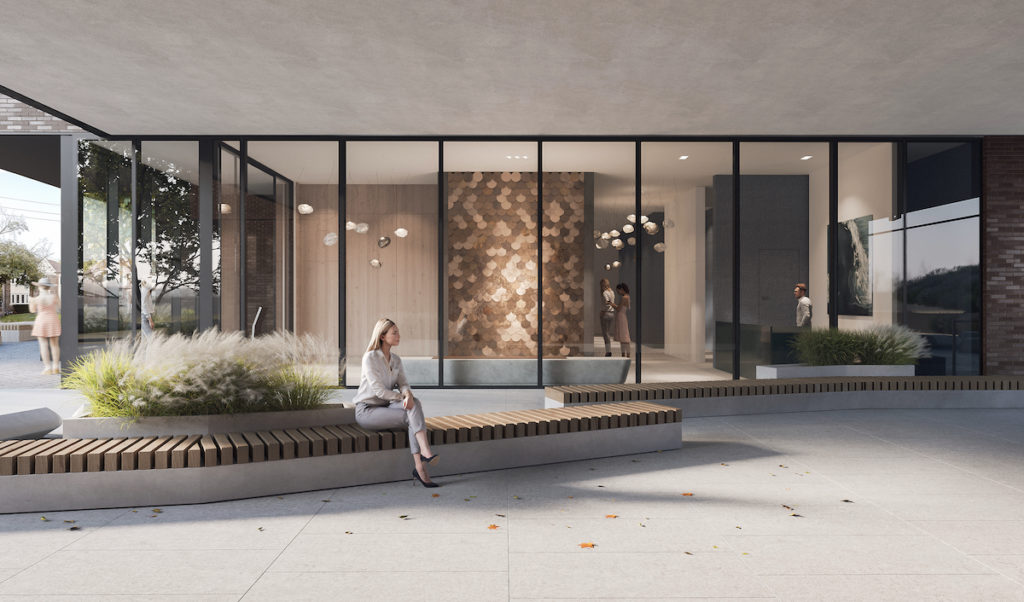 A party room, children's play area, pet washing station and outdoor pet area, state-of-the-art fitness studio, outdoor terrace, and coworking space will all be included in this unique, boutique-style property.
Location
Leaside Common Condos is situated in a dynamic community surrounded by several metropolitan facilities, making this a flourishing community that will appeal to people of all ages and lifestyles.
Many exceptional restaurants, cafes, diners, pubs, grocery stores and fresh food markets, fitness centres, salons, and well-known stores such as HomeSense, Sport Chek, Canadian Tire, Best Buy, Home Depot, Whole Foods, and more are available to residents.
This area has plenty of parks and other recreational activities to offer anyone from young professionals or families to those in retirement with its proximity to Sherwood Park, Sunnybrook Park and more. Children's Garden Junior School, Leaside High School, Northern Secondary School, Manor Montessori School, Eglinton Junior Public School, and others are among the many schools in the region.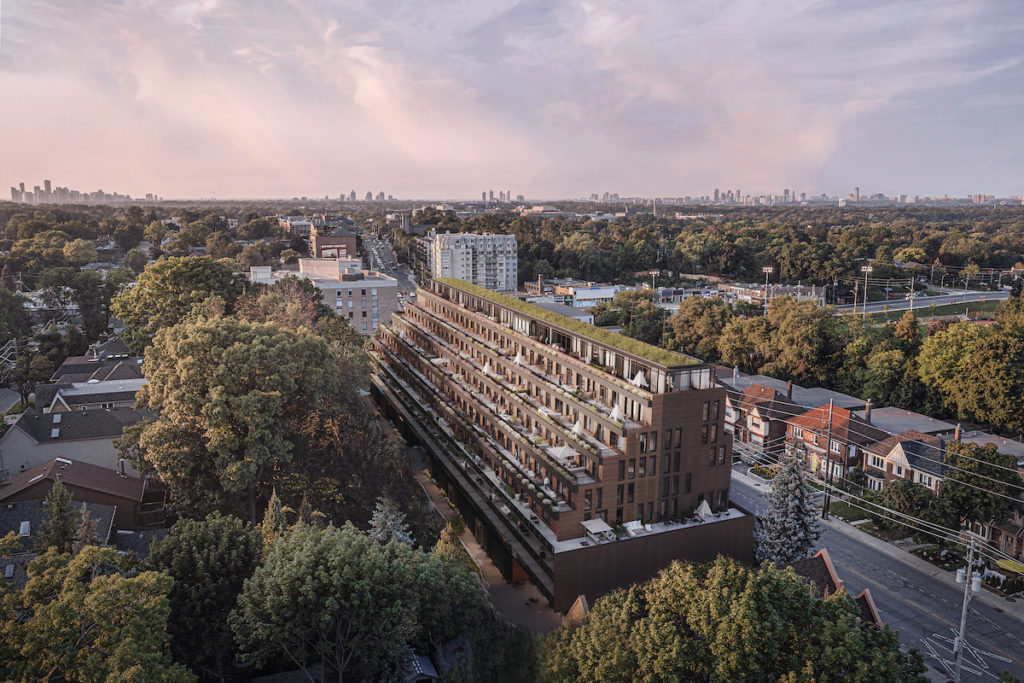 This condo building will be located just 5 minutes from Yonge and Eglinton, a bustling crossroads with entertainment, nightlife, shopping, and restaurants. It is also surrounded by a plethora of employment options, ensuring that residents of this property can travel to work in a matter of minutes.
Transit
Residents will also be able to access Eglinton Station on the TTC's Yonge-University Line 1, which will take them to Downtown Toronto in only 15 minutes. This development will be in a transit-oriented community, with a walk score of 87 and a transit score of 70, as it will be just a minute away from Leaside Station. Because this station will be part of the upcoming Eglinton Crosstown LRT, the value of this property will heavily increase once the line is operational. This residential structure will be in one of the city's most sought-after neighbourhoods, making it ideal for families, couples, and young professionals.
Developers


Gairloch is a real estate developer focused on bringing stunning design and architecture to Downtown Toronto. They focus on mid-rise condo developments that enhance their neighbourhood's aesthetic. In addition to design, they focus on investment and increasing the value of the property in which they build. Noteworthy past projects by Gairloch include 383 Sorauren in Roncesvalles, winner of the Toronto Urban Design Award in 2017 and Junction Point, a finalist for the BILD Mid/High-Rise Project of the Year in 2021.
Harlo Capital is a Toronto-based private equity company identifying and investing in real estate developments across Canada. They endeavour to deliver sustained, above-market returns for their investors and partners by facilitating the flow of capital and knowledge to their co-developed projects.
Over the last 50 years, Midtown has undergone some of the most dramatic changes in all of Toronto. As growth and urban congestion have required so much from the area, neighbourhoods have changed quickly. Condos will continue to be the natural choice as populations continue to grow. More high-rise structures are rising up in the Annex and Davisville, among other places, as development methods from sites like Yonge & Eglinton begin to expand outward. Don't miss out on this beautifully designed and well-placed development, it will be both a great home and investment.
Register to Get Exclusive Access to Floorplans and Pricing Upon Release