About The Project
Project Name: 815 Eglinton Avenue East Condos
Location: 815 Eglinton Avenue East
Developer: RioCan Real Estate Investment Trust
Architect: Quadrangle, Turner Fleishcer
Status: Pre-construction
No. of buildings: 7
Storeys: 18, 21, 10, 10, 12, 36, 36
Building Type: Condominium
Total no. of units: 1,673
Unit Mix: 961 1- B, 586 2-B, 126 3-B

Unveiling Toronto's most anticipated master-planned community – 815 Eglinton Avenue East Condos by RioCan Real Estate Investment Trust. 815 Eglinton Avenue East Condos will be Toronto's new hub, complete with seven buildings piercing the skyline at 10, 12, 18, and 36 storeys high! A whopping 1,673 units will be offered, ranging from one-bedroom, two-bedroom, and three-bedroom units. 815 Eglinton Avenue East Condos is the definition of a true community, with vast parklands and acclaimed schools nearby, as well as being a stop on the new Eglinton Crosstown LRT.
AMENITIES
The development will be a robust neighbourhood, to be set up to be seven interconnected buildings with a total of 1,973 units and heights ranging from 10 to 36 storeys.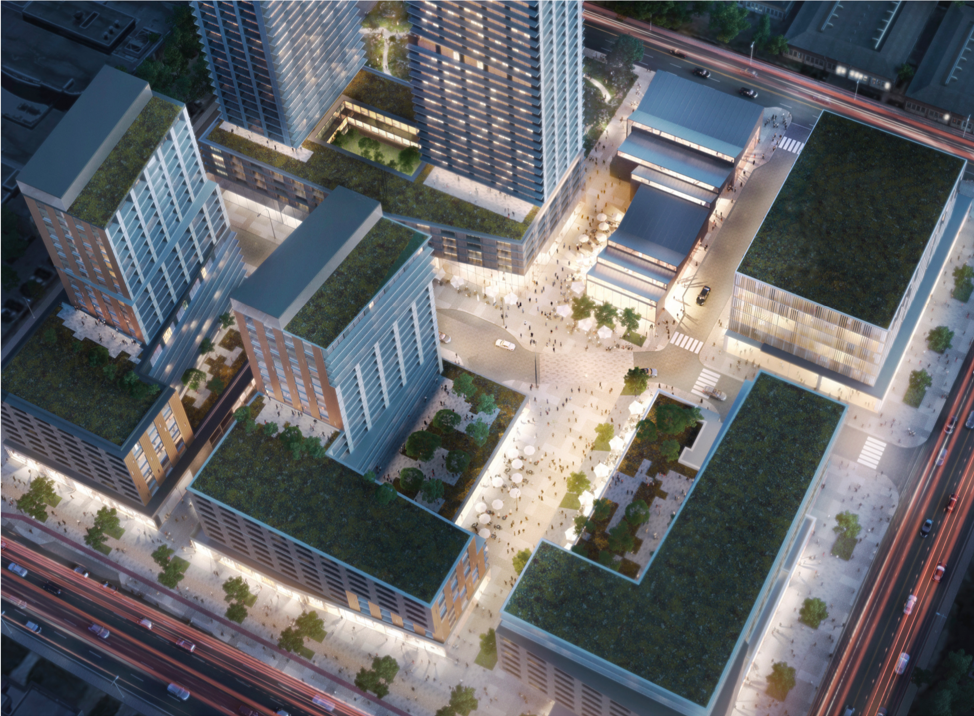 The buildings will be mixed-use with dedicated 5,708.7 sq. m retail, 10,1117.4 sq. m office, and 118,731.4 sq. m residential spaces. Indoor and outdoor amenity space is also accounted for, both of which size up to 3,346 sq. m.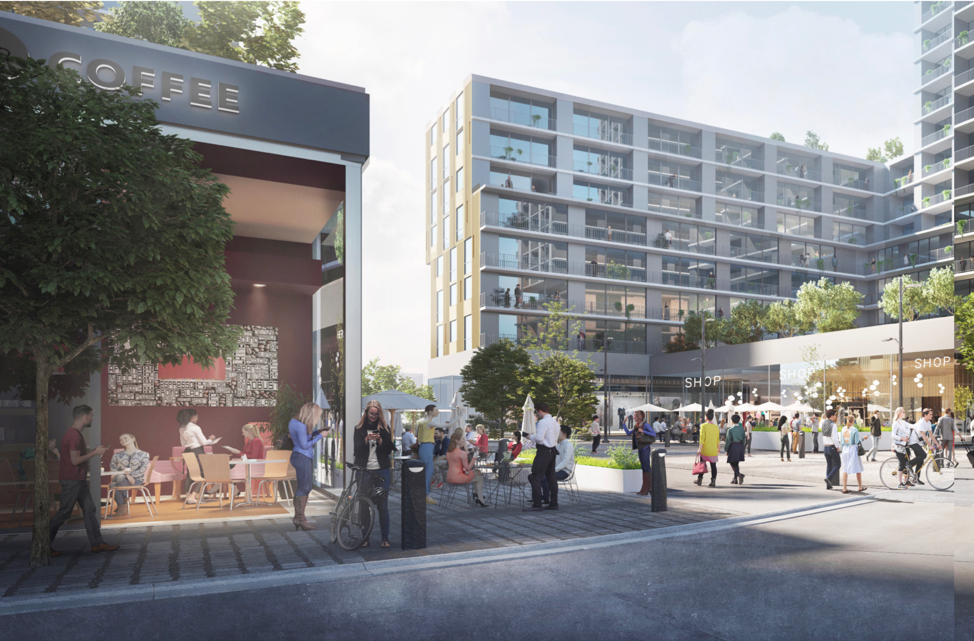 As a mixed-use neighbourhood, 815 Eglinton Avenue East Condos is planned to have not only residential areas, but also commercial and office spaces. More specifically, there will be mid and high-rise residential units along with townhouses on ground. Small and mid-sized retail units will be dedicated at grade level, as well as office space in the midst. A community centre and a new public park and potential daycare area are in the plans to ensure that this mixed-use neighbourhood is everything you need all in one space.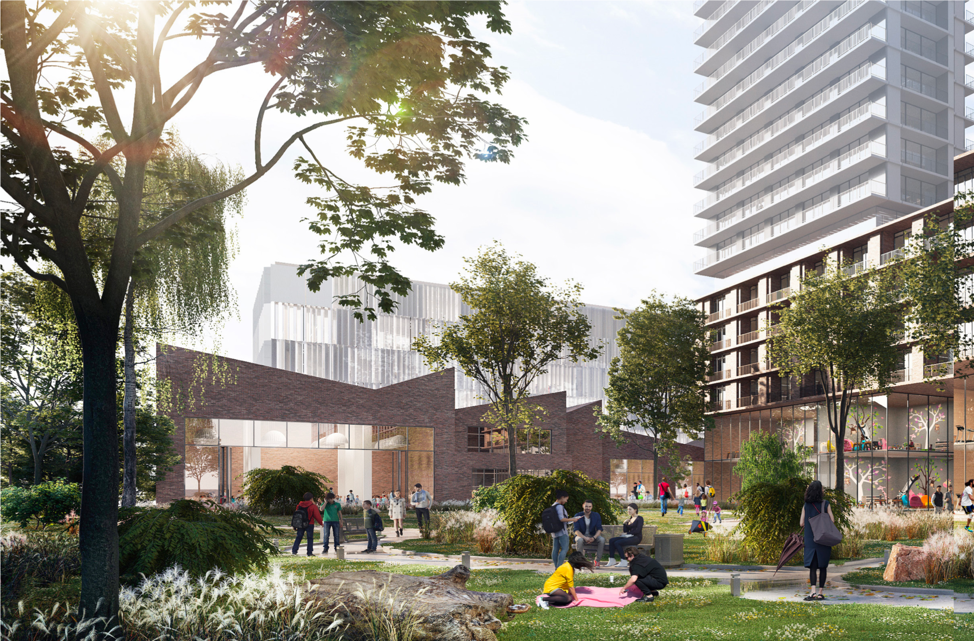 Restaurants along with other small scale and street-related retail, community buildings, and amenity spaces all have residential entrances that connect to the mid-rise and towers above to make all of these services readily accessible to you.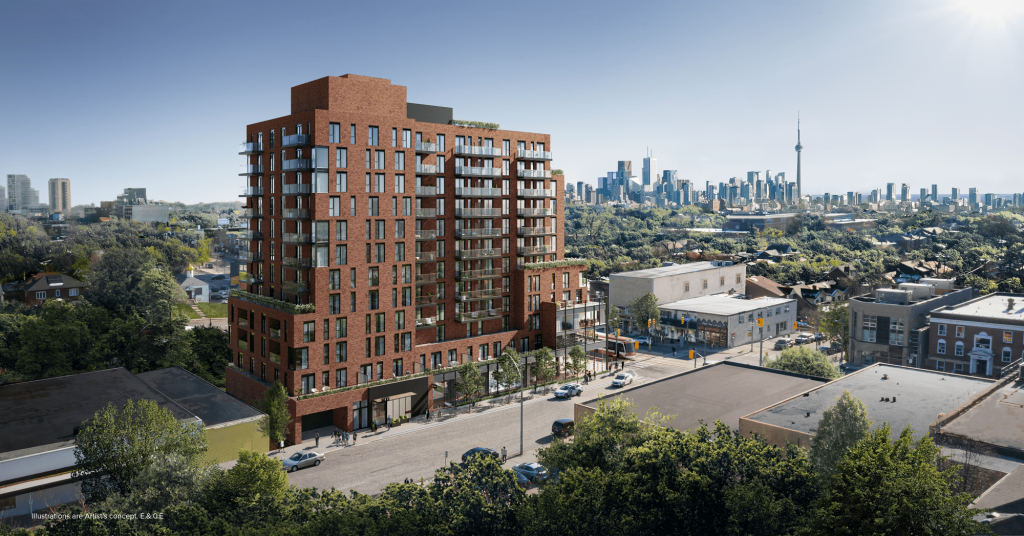 Overall, the project is set to be a living, breathing community bustling with activity and all types of people around. Living at 815 Eglinton Avenue East Condos, you'll get to enjoy the four character areas that represent a distinct personality, which relates to the nature of the areas they represent:
⦁ The main streets: Accommodate various modes of transportation
⦁ The urban retreat: Landscaped open space for rest and relaxation, furnished with café/patio seating, and lined with a retail walkway
⦁ The dwelling district: Pedestrian mews
⦁ The work and play district: Community amenities (including the Community Centre), employment, and recreational play areas
LOCATION
After exploring the whole of your neighbourhood, the larger community waits for your adventure.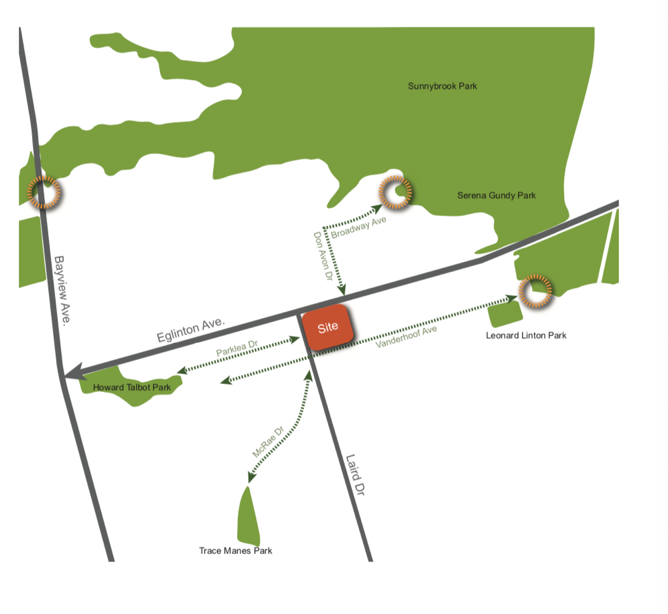 Vast parklands await you from all corners of 815 Eglinton Avenue East Condos, adding value to the residents' lifestyles even outside of the community. Only a ten-minute walk away is Sunnybrook Park, Serena Gundy Park, Leonard Linton Park, Howard Talbot Park and Trace Manes Park. Sunnybrook Park is perfect for a family outing or picking up lifestyle hobbies. Winding trails for biking, jogging, and walking are perfect for light exercise. Picnic sites and ponds await you and your family, while you take in the sun. Sunnybrook Park is particularly pet friendly with its dog park, allowing you and your beloved pet to be one with nature. Activities also include horseback riding, bird watching, and inline skating. Connections to parks and open spaces give you the peace of mind needed after a long day of work, a chance to unwind with your family and your loved ones.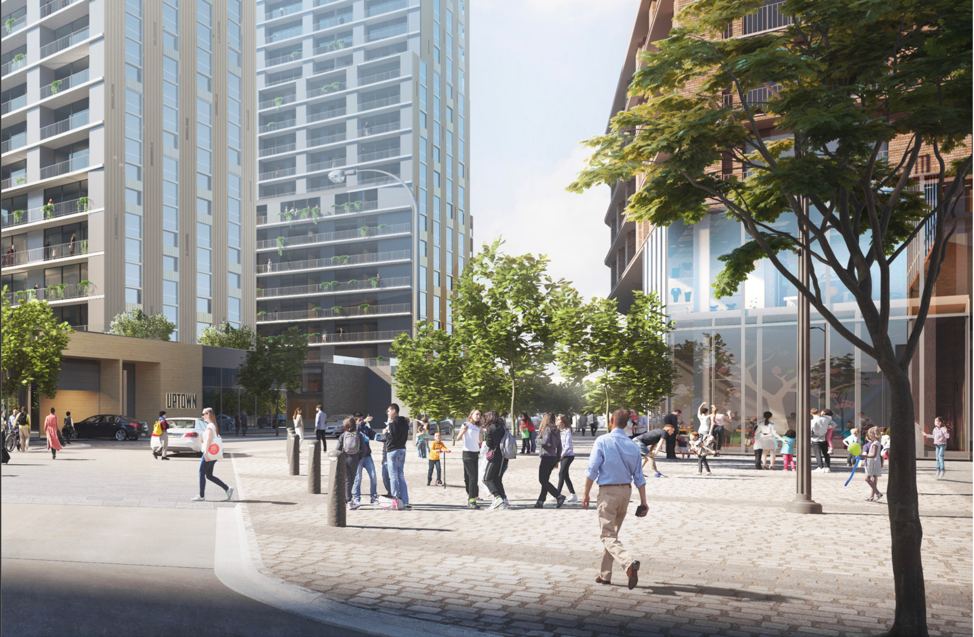 At 815 Eglinton Avenue East Condos, convenience is unparalleled when major grocery stores and retailers are within a moment's reach. Run your errands with ease with Canadian Tire, Staples, HomeSense, The Home Depot, and Sobeys all nearby. It is also worth noting the area is rich in schools with pristine reputations. The best education for your children are offered at Maria Montessori School, Northlea Elementary and Middle School, Leaside High School, Bessborough Drive Elementary and Middle School to name a few. Rest at ease knowing your loved ones are learning and growing only a few minutes away from home.
Accessibility is at the heart of the 815 Eglinton Avenue East Condos development, with shops and other amenities right outside your door. But when you are ready to step out, the subway is right around the corner. Everything connects, with Laird Station in the plans for the new Eglinton Crosstown LRT—which will have connections to the existing TTC subway lines. A plan between Metrolinx and the city of Toronto, "Eglinton Connects", will across increase accessibility for residents of 815 Eglinton Avenue East Condos. "Eglinton Connects" will improve the streetscape and pedestrian experience of Eglinton avenue.
815 Eglinton Avenue East Condos will be housing the secondary entrance to Laird Station, ensuring your direct access to public transit when you step out of the neighbourhood. Driving wouldn't be a hassle either, with the Don Valley Parkway just 15 minutes east of the lot and other major roads such as Bayview Ave just 5 minutes west.
815 Eglinton Avenue East Condos introduces a whole new way of living, all within the parameters of your quaint community!
DEVELOPER

RioCan Real Estate Investment Trust has been building homes since 1993, each and every home built with a long-term vision. RioCan takes a responsible approach to building by respecting the community and integrating safety into every step of the process. RioCan has accumulated 27.2 million sq. ft in development, including master-planned communities, urban mixed use, and residential. RioCan has over 39 million square feet of leasable property in over 200 locations in Canada.
ARCHITECTS

Founded in 1986, the Quandrangle Architects have been providing masterfully crafted designs for over 30 years with nothing short than 100 awards in their back pocket. With projects spanning from commercial, mix-use, multi-unit residential, and retail, the Quandrangle Architects never fail to integrate beauty and business into their designs.

With 44 years of experience, Turner Fleischer has grown to a team of 151 professionals and has satisfied 1398 clients. Designing for future communities that are built from a commitment to quality, creativity, and progress is their philosophy.
REGISTER YOUR INTEREST TODAY!