About The Project
Project Name: 4800 Yonge Street
Location: 4800 Yonge Street, Toronto, Ontario
Developer: Menkes Developments Ltd
Architect: Arquitectonica, Turner Fleischer Architects, B+H Architects, Kohn Pedersen Fox Associates
Landscape Architect: NAK Design Group
Status: Pre-construction
No. of buildings: 1
Storeys: 49
Building Type: Condominium
Total no. of units: 498
Unix Mix: 192 1-B, 180 1B+D, 102 2-B, 24 3-B
Suite Size: 457 sq. ft  – 1,317 sq. ft
Estimated Occupancy Date: 2021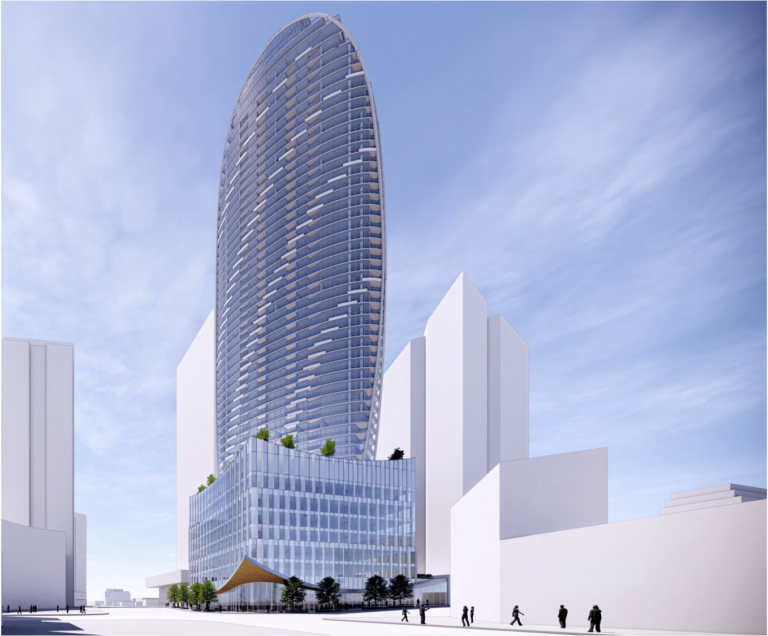 Introducing the newest high-rise development coming to the Yonge and Sheppard area – 4800 Yonge Street by Menkes Developments. Proposals indicate a 49 storey building featuring a beautiful façade, artistically designed by a team of experienced architects including Arquitectonica, Turner Fleischer Architects, B+H Associates, and Kohn Pedersen Fox Associates. This mixed-use development will effortlessly blend into the active and bustling neighbourhood as it offers retail and office space as well. With 498 suites to choose from, residents can pick between one-bedroom to three-bedroom suites ranging from 457 sq. ft to 1,317 sq. ft in size.
DEVELOPER

Menkes is a multigenerational, family-operated real estate development company – a story that started 65 years ago with Murray Menkes in Toronto and now continues with his sons and grandsons. Menkes focuses on building homes that deliver outstanding quality and lasting value and continues to create fantastic single-family homes, condominiums, office, industrial, and retail space all in prime locations.
ARCHITECTS

Arquitectonica was founded in 1977 with a vision to design homes that are strikingly modern, eye-catching, and distinctive. Being different is what gained this architecture firm worldwide acclaim. The firm is presently led by Principals Bernardo Fort-Brescia and Laurinda Spear with offices in Miami, New York, Los Angeles, Paris, and Sao Paulo, to name a few.

Turner Fleischer is committed to cutting-edge designs and is well-known for transforming communities across Canada. Turner Fleischer designs all kinds of buildings from commercial, hospitality, industrial, institutional, mixed-use and residential. Their talents are unparalleled in the architecture industry.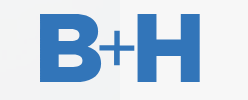 B+H Architects focuses on creating bold designs that encapsulate the personality of the neighbourhood in which the building resides. B+H prides itself on its close relationships with clients that create an open two-way communication channel.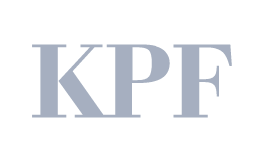 KPF is a worldwide renowned architecture firm – its name carries itself a promise of innovative and modern designs that are striking to the eye. KPF has over 650 employees with offices around the globe, namely New York, London, San Francisco, Shanghai, Hong Kong, Seoul, Abu Dhabi, Berlin, and Singapore.
AMENITIES
4800 Yonge Street is tailored to both young professionals and families, given its amenities and unit sizes. A variety of individuals will be living at 4800 Yonge Street – giving the condo a distinctive personality and making it a true community. This mixed-used condominium will host a five-storey retail and office podium, which effectively allows the development to blend in with the surrounding neighbourhood, which is lively and downtown-like in nature. There will be 5,968 sq. ft of retail space and 163,666 sq. ft of office space.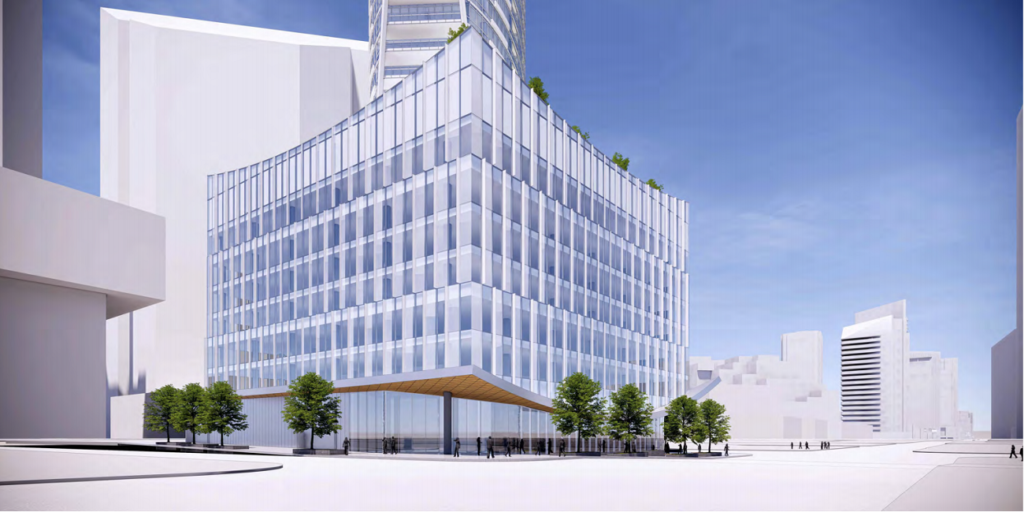 Residential units occupy the storeys above, with a total of 498 units within a 49-storey building. Units range in size as well as in its mix – there will be 192 one-bedroom suites, 180 one-bedroom-plus-den suites, 102 two-bedroom suites, and 24 three-bedroom suites. Suites range from 457 Sq. Ft to 1,317 Sq. Ft., allowing residents to choose a suite that is perfectly tailored to them. As for amenities, Menkes Developments plans for 8,648 sq. ft of indoor amenity space and 10,828 sq. ft of outdoor amenity space. Proposals also depict a five-level underground parking garage hosting 323 parking spaces. 4800 Yonge Street offers everything from work, play, and recreation in a vibrant community.
LOCATION & TRANSIT
Menkes Developments could not have chosen a more ideal location for this dynamic development. 4800 Yonge Street is at the southwest corner of Yonge and Sheppard, one of Toronto's most lively intersections. Over the years, the Yonge and Sheppard area has undergone immense growth with the introduction of new residential and office buildings populating the area. That being said, residents at 4800 Yonge Street are surrounded by top-rate community amenities that offer unparalleled convenience.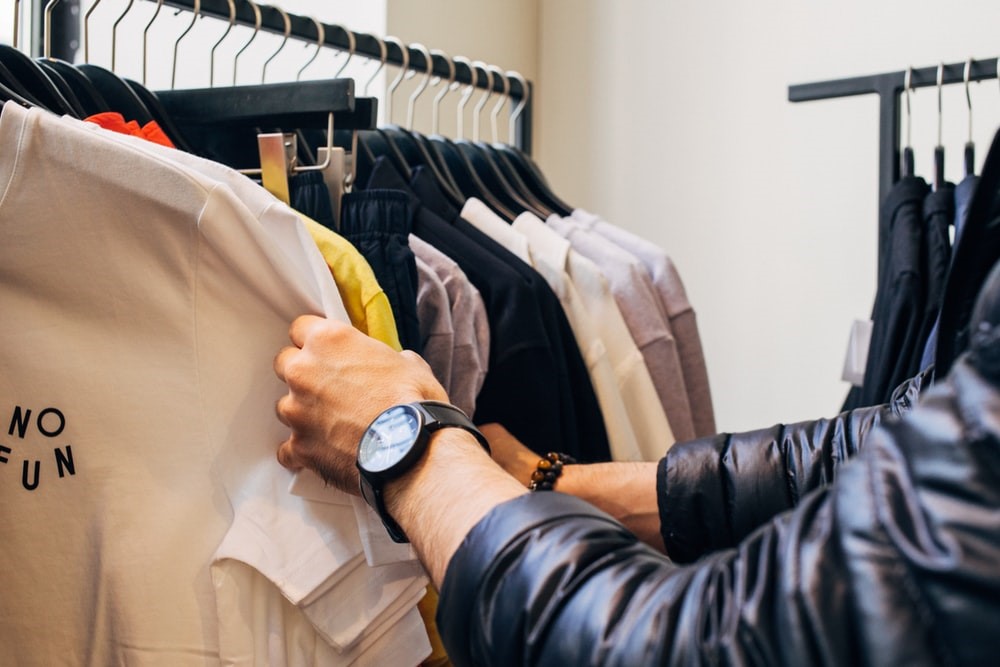 A variety of restaurants await you at your doorstep – if you're looking for authentic Japanese food, Kinka Izakaya and Nome Izakaya are just down the street. If you're grabbing late-night food or looking for a beautiful patio, Union Social Eatery is only a six-minute walk away. Other nearby eateries include Poke Eats, Burrito Boyz, Bake Code, Konjiki Ramen, and Tsujiri North York.
Running errands and shopping has never been more glamorous, with Bayview Village only a seven-minute drive away. From food, fashion, décor, and health and beauty, Bayview Village has it all! Luxury boutiques and shops await you from Stuart Weizman, Tommy Bahama, Sarah Pacini, and Vivian Shyu. After all that shopping, you can also grab groceries at the Loblaws or Pusateri's before you head back home.
The ideal location of 4800 Yonge Street also provides a convenient transit experience no matter where you're headed. Luckily, Sheppard-Yonge subway station is right outside your doorstep! From there, you can take the Yonge-University Line towards Downtown Toronto or the Sheppard Line towards Don Mills Station. From Sheppard-Yonge Station, you can reach Dundas Station in one quick 25-minute subway ride! If you're opting to drive to your destination instead, Highway 401 is just to your south, where you can then connect to other major highways to branch out to all ends of the city.
4800 Yonge Street will undoubtedly turn heads with its eye-catching features and sought-after location!
REGISTER YOUR INTEREST TODAY!