About The Project
Project Name: 35 Holmes Avenue Condos
Location: 35 Holmes Avenue
Developer: Maniad Inc.
Architect: ICON Architects Inc
Landscape Architect: Stantec
Planning Firm: WND Associates Ltd
Status: Pre-construction
No. of buildings: 1
Storeys: 18
Building Type: Condominium
Total no. of units: 154
Unit Mix: 100 1-B, 54 2-B/2B+D
Suite Size: 469.8 Sq. Ft – 1,121.9 Sq. Ft
VIP Launch Date: —
Estimated Occupancy Date: —-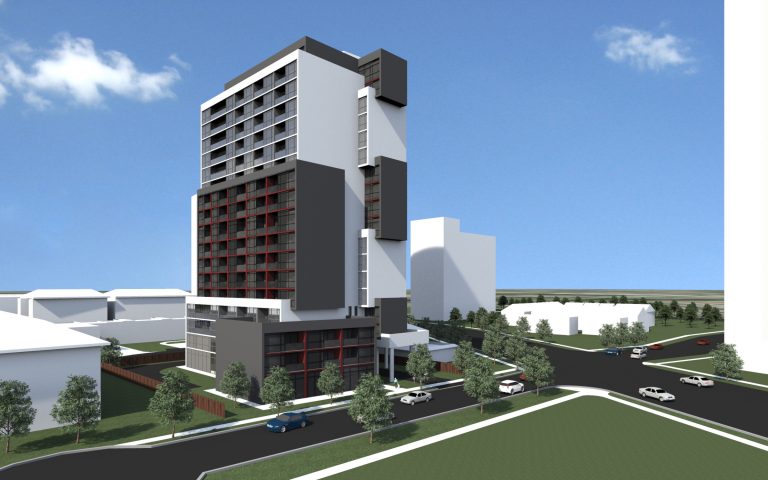 A landmark pre-construction condominium is planned for the neighbourhood of Willowdale – 35 Holmes Avenue Condos by Maniad Inc. An 18-storey contemporary building will further refine and revitalize the Yonge and Finch area. A total of 154 units will be provided, ranging from one-bedroom, two-bedroom, and two-bedroom-plus-den suites. A variety of suite layouts and sizes are available, ranging from 469 Sq. Ft to 1,121.9 Sq. Ft in size. Beautifully designed by ICON Architects Inc., Stantec, and WND Associates Ltd, 35 Holmes Avenue Condos is playful and convenient – perfect for the contemporary resident.
DEVELOPER
Maniad Inc. is a private venture capital company located in Toronto, ON. Maniad Inc. invests in ReaL Estate, Tech Startups, and International Trade.
AMENITIES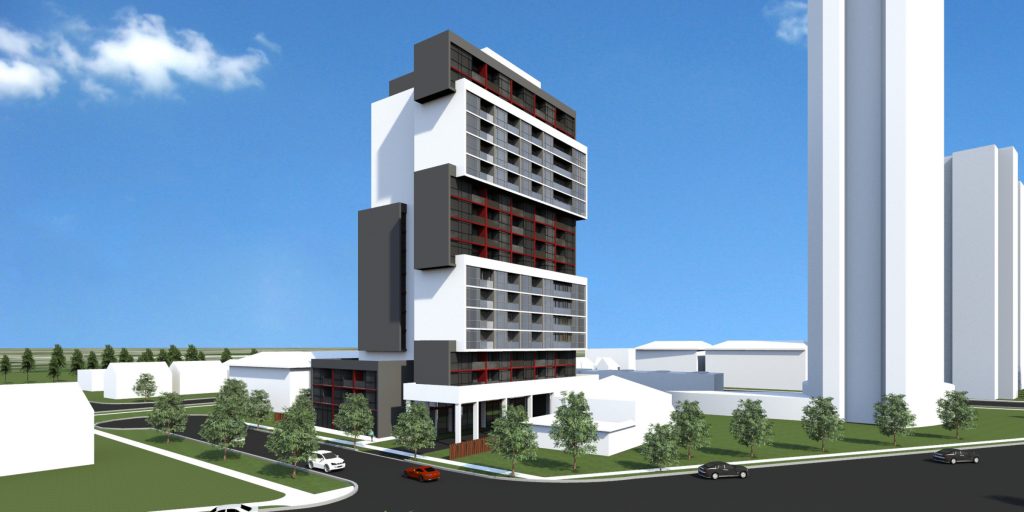 35 Holmes Avenue Condos consists of a total GFA of 143,193 Sq. Ft within an 18-storey condominium building. A total of 154 units will be available, offered in various suite layouts and mixes. Suitable for all types of individuals and families – there will be 100 one-bedroom units and 54 two-bedroom and two-bedroom plus den suites. Whether you're looking for a quaint, cozy unit or a spacious one to meet all your needs, sizes range from 469.8 Sq. Ft to 1,121.9 Sq. Ft in size.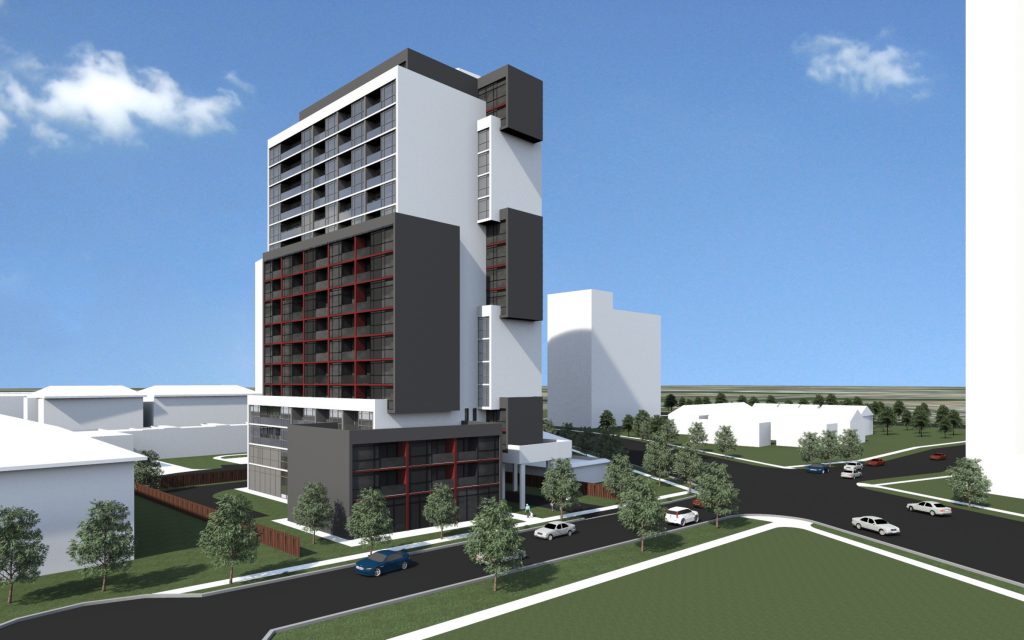 A three-story podium rests at the base of the building, with 15-storeys above. Approximately 6,835 Sq. Ft of amenity space is available for residents at 35 Holmes Avenue. This will be spread out between 3,315 Sq. Ft of indoor amenity space and 3,519 Sq. Ft of outdoor amenity space located on the ground and fourth floors. Amenities will likely include a gym, party room, and outdoor terraces.
The fourth floor will be a meeting point of the building, where you, your neighbours, and guests come together to share the open spaces and amenities. On the fourth floor, residents can seek their own private oasis with 1,894 Sq. Ft of outdoor terrace space awaiting them. As well, plans depict 764 Sq. Ft of indoor amenity space.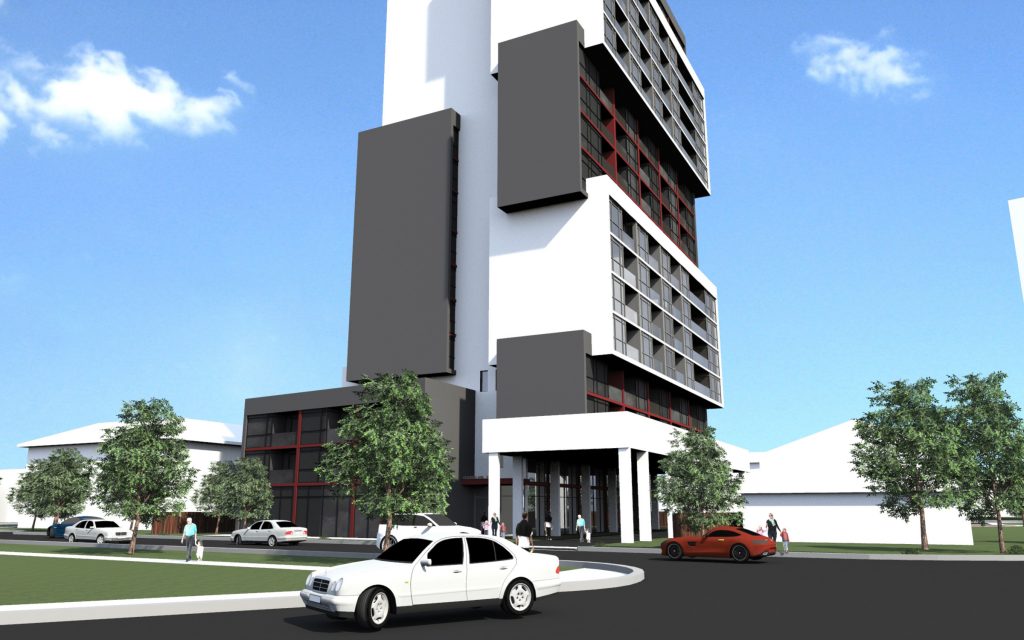 For residents who drive, they will be delighted to hear that a three-level underground parking garage awaits them. A total of 153 parking spaces will be offered, spread between 138 spaces for residents and 15 spaces for visitors. For those of you who bike, 116 bicycle parking spaces will also be available.
LOCATION & NEIGHBOURHOOD
15 Holmes Avenue Condos is located in the quaint community of Willowdale, which is abundant in restaurants, schools, and parks. Along Yonge St, residents have a variety of options to choose from – such as MeNami, Kayagum, Wild Wing, ZenQ, and Sansotei Ramen. Rest assured knowing the community is populated with schools, allowing you to enlist your children in a school just down the street! Within steps from your doorstep is McKee Public School, Avondale Secondary School, Earl Haig Secondary School, Willowdale Middle School, and RJ Lang Elementary and Middle School.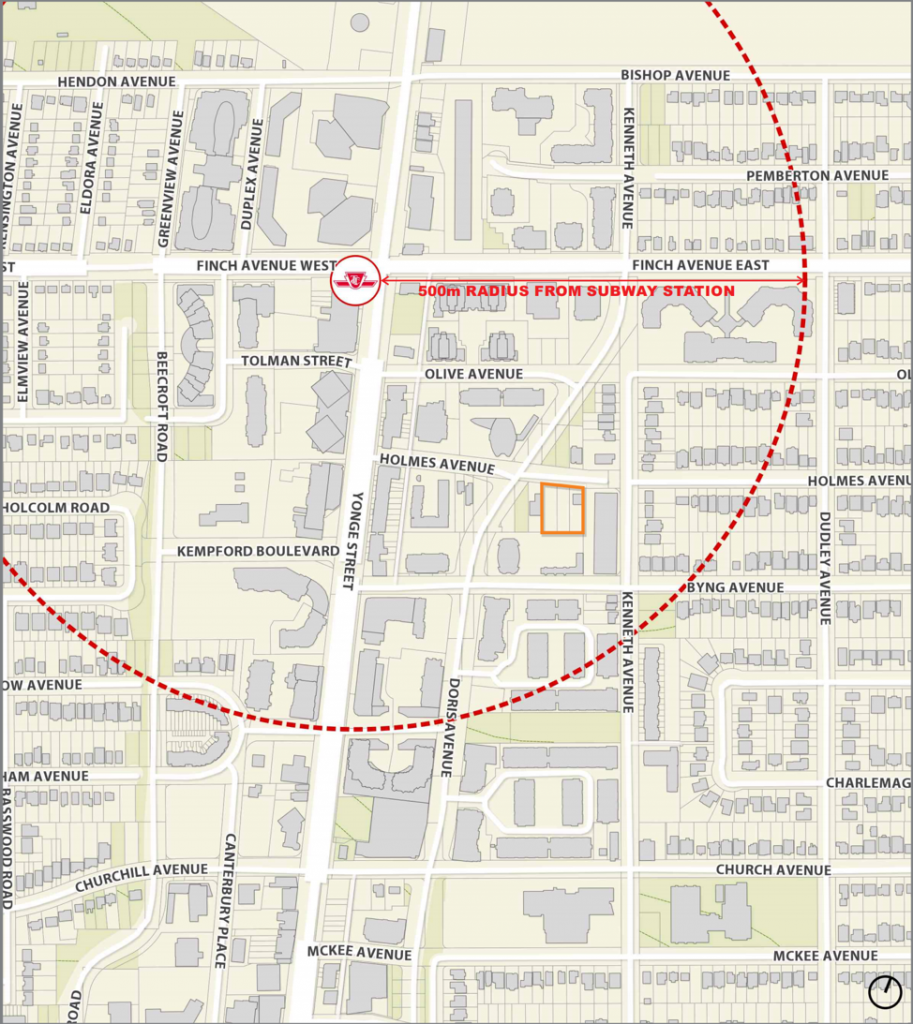 Getting around is a breeze with Finch Station and the Finch GO Bus Terminal only a 750 metre walk away from your doorstep. From Finch Station, board onto the Yonge-University Line southbound towards Downtown Toronto or switch lines at Sheppard-Yonge Station towards Don Mills Station. Wherever you're headed, the Finch Subway Station will get you there. As well, the Finch GO Bus Terminal provides access to GO Transit, York Region VIVA, and the City of Brampton and City of Mississauga bus services. Transit is expected to be even more accessible, scheduled to commence in 2022, bus service along Finch Avenue West is planned to be converted to LRT.
REGISTER YOUR INTEREST TODAY!